The Athletic's George Caulkin has claimed that the Saudi Arabian-backed takeover bid is putting other potential buyers off bidding for Newcastle United.
It has now been almost six months since it was claimed that the Saudi-backed takeover was off due to the Premier League's drawn-out owners' and directors' test (per BBC).
Currently, the Toon are in an arbitration process with the Premier League in an attempt to force through the sale of the club (as per Chronicle Live).
However, throughout the ongoing Saudi-backed takeover bid, reports have emerged that there are other parties interested in buying Newcastle (via Shields Gazette).
During the latest episode of The Athletic's Pod On The Tyne podcast, Caulkin claimed that the current situation is putting other parties off making an offer.
He said: "So, the interesting thing, talking to people generally but also talking to the buyers, talking to prospective buyers – there is a sense that there are other people around.
"At the moment, they're probably being put off by the fact that you've got one of the richest sovereign wealth funds in the world – if not the richest – trying to buy the club.
"There's a knowledge that they can't directly compete, and there's also a feeling that [Mike] Ashley himself, he knows that this is a good deal, it's good price, he'll get it all in one go.
"However, what PIF has also done is probably showcase Newcastle, to a certain extent. It's like, 'If they're interested, okay, well that's interesting. Maybe we could get interested.'
"So, there's a sense that there are other potential serious bidders around the place who would come forward, but it probably won't happen until there's a definitive resolution, one way or the other, with this one."
TIF Thoughts on what George Caulkin said about other interested parties…
As can be seen in what the journalist had to say, he believes there are other parties interested in Newcastle waiting in the wings, however, they are being put off bidding by the current takeover bid.
Is this reassuring that there are other interested parties out there?
No, it's not reassuring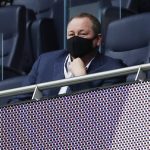 Yes, I definitely think it is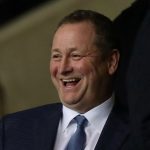 This will likely be some form of comfort for Toon supporters as it is currently unclear whether Ashley will be successful in attempting to force the takeover through.
Therefore, if there are other interested parties waiting in the wings then, even if it does fail, it may not be all that long before another takeover process is started.