Newcastle United fans have been surprisingly accepting of a prediction made by BBC pundit Mark Lawrenson ahead of their game tonight with Sheffield United.
Writing in his BBC Sport column previewing the game, the former Liverpool defender has predicted Sheffield United to pick up their first win of the season by a 2-1 scoreline. He claimed that "they are bound to break their duck in the league at some stage, and at least they will have a bit of confidence after the weekend".
Newcastle United are arguably in even worse form than their opponents tonight, having not won in exactly a month since their 2-1 victory over fellow strugglers West Bromwich Albion on 12th December, which is perhaps why rather than take anger at what Lawrenson said, there seemed to be an air of resignation about them as they accepted the idea they could be the one to break Sheffield United's streak.
Below are the responses to Lawrenson's claim that the Blades will end their top-flight hoodoo this evening:
"Mark Lawrenson just hates everything Newcastle however he could be right here"
"He just doesn't like @nufc
but he is right"
Will Newcastle United beat Sheffield United tonight?
Yes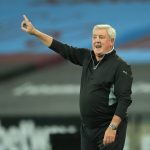 No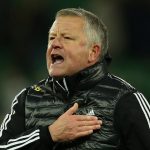 It should be pointed out, Newcastle United do have form in this area, being the only team to lose to Derby County during their infamous 2007/08 season. Could lightning be about to strike twice?