Hugh Woozencroft believes that it is only a matter of time before Dele Alli moves on from Tottenham Hotspur this transfer window.
The England international has some time now been linked with a move away from North London, with some reports suggesting that Paris Saint-Germain's appointment of Mauricio Pochettino could be what finally pushed him out the door.
And having put on what some viewed as a rather impressive display against Marine FC in the FA Cup, he's obviously done himself no harm in finding a potential suitor if someone does come calling for him.
Speaking on The Game Podcast from The Times, Woozencroft thinks that there will come a time where the demand for the 24-year-old will be so high that Spurs will have no choice but to cash in and let him go, even if it's just for a couple of months.
He said: "I just think there'll be too many clubs that come in and try and get a loan to try and salvage their season maybe towards the bottom of the Premier League. I just think there's going to be too much interest for Daniel Levy not to take the 5 million quid to loan him out for six months or 4 million quid to loan him out for six months.
"But he's just too good a player, I think, to sit on the bench and continue to do so."
Will Spurs either sell or loan Dele Alli out this window?
Yes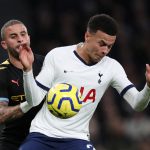 No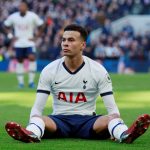 TIF Thoughts on Woozencroft's Dele Alli comments…
The only problem there is that Spurs would be waiting for something to come through. If they truly think that he doesn't have a future at the club, be it short-term or long-term, then they need to be proactive rather than reactive.
Otherwise, they could find themselves waiting for an offer to come in and have a replacement lined up, like the move for Christian Eriksen that has been reported recently, only for nobody to come in for him and be stuck with him.
So if they want to keep him, or they want to sell him, they need to make their stance on the matter clear early, for as much their benefit as well as those who might be looking to bring him in.