A lot of Newcastle United fans have flocked to a post from Lee Ryder, which contains quotes from Steve Bruce ahead of the Toon's game against Everton.
Bruce claimed that he has received letters from fans wishing him luck and that he should keep bashing away as he looks to end the Toon's 11-match winless run.
Newcastle have lost five Premier League games in a row and head to Goodison Park with the worst form in the league over the last six games.
Despite this, Bruce claims that he has received supportive letters – but these Toon fans don't believe a word of it.
"Tell him to bring them in then. Why is he signing letters he received and who in 2021 is sending letters telling him to keep "bashing away". More absolutely horrendous and obvious lies from him."
"This is a little embarrassing from Steve."
"Should ask him to bring them, call his bluff"
Do you think Bruce received these letters?
No, not a chance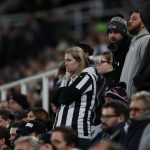 Yes, he still has my support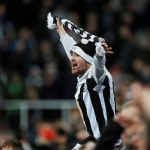 Other Newcastle fans joked about people that these letters could have come from.
""Letters he signed yesterday"?? So he's sending himself good luck letters???"
"Definitely Mackems writing these letters."
"Sunderland fans they were from Steve. Sunderland fans"
"Garbage does he , unless it's Mackems doing it for a laugh"
It is clear that many Newcastle fans do not believe a word of what Bruce has said about these letters and they feel like he is lying.
If the Toon lose a sixth league game in a row, you would think that he would need more than some letters of support to save him from the potential wrath of the Newcastle fans after the match.