A lot of Newcastle United fans have flocked to a post from their club that contains an interview with Steve Bruce after the Toon were beaten 2-1 by Leicester City.
In the footage, the Newcastle manager claims that his side didn't deserve to lose against the Foxes and that the only reason they did lose was because they gave the ball away high up the pitch.
This has drawn in these Toon fans who are furious.
"Fraud"
"@dwightgayle would be better starting with Wilson . He gets into better positions than Bruce's buddy Joelinton. He's be sniffing around the goal and at least give us a chance of a goal. Bruce's negativity is awful."
"Totally killed the passion in the players game. Trying to grind out a result every week is soul destroying. We're hard to play against because we're killing the game. Please leave"
Do you agree with Bruce?
No, he is wrong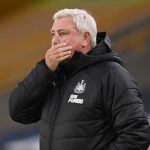 Yes, we didn't deserve to lose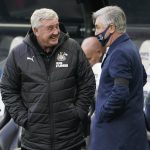 Newcastle only conceded three shots on target against Leicester, but two excellent finishes from Youri Tielemans and James Maddison condemned Newcastle to a defeat that leaves them seven points from the top ten but eight clear of the relegation zone.
So, they are just a bit stuck at the moment and have failed to win any of their last five league games.
This post continued to draw in Toon fans who were not happy.
"Caught and punished" in a 5-2 defeat? We got slapped Steve! The fact you're an ex CB makes the fact you've taken our defence backwards from when Rafa left absolutely mind boggling, we've gone from organised to leaking goals!"
"Totally deluded"
"Deluded. Incompetent. Not wanted."
"Sack him immediately"
Next up for Newcastle is a trip to Arsenal in the FA Cup, and then they face Sheffield United in the league.
You would think if they didn't beat the Blades, then the anger from many Newcastle fans might just grow.