Liverpool boss Jürgen Klopp insists that his team are not ready to give up on having a successful season just yet.
It has certainly been a difficult winter for the defending champions, as they have gone over a month without a win in the league, and now find themselves out of the FA Cup after defeat to Manchester United.
Speaking after the game, via the talkSPORT Daily podcast (2:13), the German head coach spoke about the frustrations that he and the team are feeling and how hard they are going to be working on trying to fix things:
"We are busy with working on solutions. Let me say it like this, and we are not happy with the results we had recently. I saw my team tonight, ready for that fight. They really wanted it."
Now whether Klopp means that they are going to be working with solutions within the team itself, or if they have to dip into the transfer market in order to fix things, we will just have to wait and see.
But change certainly does need to come quickly for Liverpool, or they are in danger of turning a season that should have seen them competing for the title into one where they have to battle just to stay in the top four.
Will Liverpool finish in the top four?
Yes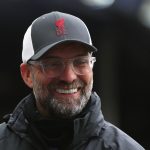 No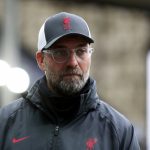 There has been some talk about the club having to wait until the summer in order to fix their problems due to financial issues. But if they can't sort things out in time and miss out on the Champions League (barring them going and winning the competition this season), they might not be in a position to fix the problems in the summer, either financially or in terms of their reputation compared to other clubs.
So whilst it might not be as glamorous as their past two campaigns, winning the Champions League and Premier League, just getting into the competition might be what defines 'success' for them this season.