Mark Ogden doesn't see Liverpool bringing in a central defender this transfer window due to financial problems.
Or at the very least, he doesn't think that they'll be able to bring in a big-name player.
The centre-back position has been a tricky one this season. With Virgil Van Dijk and Joe Gomez both suffering horrendous injuries, it's forced boss Jürgen Klopp to be creative, with his most recent move placing central midfielders Jordan Henderson and Fabinho in the backline.
But speaking on ESPN FC, Ogden doesn't think that Liverpool are going to be in a position to bring anyone in of any substance this window because of the financial pressures on the club right now:
He said: "There isn't any money there. That's the thing, I think if they're gonna get one in, it'll be a loan signing or a player that has got a contract situation at the club where they needed to get him out to lower his wages. There's just no money in the game right now. I think in an ideal world, they'd do what they did three or four years ago with Van Dijk and spend a lot of money on [Dayot] Upamecano at Leipzig, but it's just not going to happen.
"Obviously, Van Dijk and Gomez will be back next season, so they don't want to spend too much on a player that might not play."
Do Liverpool need a new centre-back this month?
YES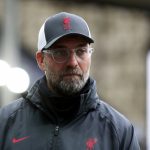 NO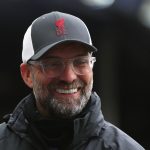 TIF Thoughts on Ogden's expectations for January at Liverpool…
If Ogden's words are to be believed, then Liverpool might just have to grin and bear with what they've got for the rest of the season.
It has been argued that the absence of Van Dijk is something that has hurt them across the pitch, and it does appear to playing a part in their current 'slump' compared to where they were after the same amount of games last campaign, with the Reds 18 points worse off after 18 matches than in 2019/20.
But at the end of the day, after the past two seasons that Liverpool have put up, winning the Champions League and Premier League in back-to-back campaigns, to go through a year in which they might be slightly off the pace arguably isn't really all that bad, and something most football fans would gladly take.