The Liverpool Echo's head of sport David Prentice has aired his belief that Marcel Brands would be "very, very keen" to keep Moise Kean at Everton.
According to a recent report by Sky Sports, Paris Saint-Germain are 'in negotiations' with the Toffees to seal the arrival of the Italian striker permanently.
Everton's 20-year-old forward is currently on a season-long loan in Paris, having moved there at the beginning of October (per BBC).
Supposedly, the deal which could see Kean permanently switch to Mauricio Pochettino's side will be worth around £31m and the Toffees are 'willing to consider' the offer.
During the latest episode of the Liverpool Echo's Royal Blue: The Everton FC Podcast, Prentice aired his thoughts on the transfer report regarding Moise Kean.
He said: "I'm thinking that Marcel Brands would be very, very keen to keep Moise Kean. I think he's a man that sees a lot of potential there. I think he was very instrumental in bringing him to the football club in the first place.
"I think he believes that he's a project worth persevering with, which is why he was allowed to go on loan. When he returns, or if he returns, there will be a much more rounded product that could become a very valuable footballer for Everton.
"That jars with my opinion because, from what I've seen so far, I'd accept £31m. I just don't think there's a player there that's suited for the Premier League.
"It's a really difficult and unforgiving league to blend in to. I've seen a player that can't hold the ball up particularly well, he's got strength, he's got pace, his finishing's okay but the all-round package is just so rough around the edges.
"I think £31m is decent money for him and I'd be inclined to take it, personally."
TIF Thoughts on what David Prentice said about Moise Kean…
As can be seen in what the journalist had to say, he believes that Brands will be keen to keep the striker, however, Prentice thinks the deal would be a good one for Everton.
Would you be open to selling Moise Kean for £31m?
No, he has to stay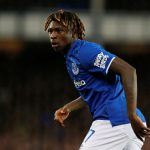 Yes, he can leave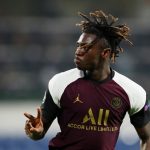 Certainly, Kean has shown his talents for PSG this season, having scored nine goals and provided one assist over 16 appearances in all competitions (per Transfermarkt).
However, in the Premier League, the Italian has shown that he may not be good enough for England's top flight, with only two goals and two assists in 31 league outings.
So, with the reported £31m more than the £24.75m that the Toffees paid to sign the 20-year-old striker from Juventus, it does seem that the deal would be a good one.