Speaking recently on talkSPORT, Adrian Durham slammed Crystal Palace captain, Luka Milivojevic, for breaking lockdown restrictions.
The 29-year-old was filmed breaking strict lockdown restrictions by celebrating the turn of the year with Fulham striker, Aleksandr Mitrovic, with footage being shared on social media by Mitrovic's partner.
The Crystal Palace manager, Roy Hodgson, then spoke out condemning the midfielder's actions, promising to sanction the £10.8 million-rated Serbia international.
However, the Palace boss then fielded Milivojevic as captain in the club's 2-0 victory against Sheffield United, a decision which the 73-year-old defended.
And, after current Crystal Palace winger, Andros Townsend, spoke out against imposing bans on players who break lockdown restrictions, Adrian Durham criticised both the 29-year-old's remarks and Milivojevic's actions.
He said: "[Townsend's] come out there and said the press will be trying to get players to trip up, so it's the media's fault, of course. His own captain, Milivojevic, who broke the [lockdown] rules over [new year] but still led the team at the weekend, he's 29 years old [and] he's a club captain.
"Do you think the media will be following him around trying to trip him up? They didn't do that at the weekend. It was posted on social media. A New Year's party he had with a Fulham player was posted on social media. There was no press tripping him up.
"Why has he brought the press into it? The press were reporting a social media picture of two Premier League players, including a Premier League captain, breaking the flipping rules.
"At what age do they stop being children? At what age do they accept the responsibility they now have? And it's a huge responsibility. Are they capable of accepting that? I think they're capable of accepting the huge wages that come with it and the kudos that comes with it and the following that comes with it.
"They can accept all of that – the houses and cars and everything. Can they accept the responsibility? Well, I hope so. If they can accept it without blaming the media, that'd be great."
Should Milivojevic be dropped?
Yes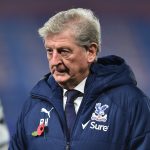 No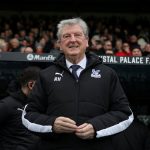 TIF Thoughts on Adrian Durham's comments regarding Luka Milivojevic…
Considering the fact that the vast majority of the country respected the lockdown rules imposed over the Christmas period – which often meant not seeing friends or family – in order to do their part in the fight against the spread of the pandemic, we have to agree with Durham in that footballers should not be exempt from these rules.
In addition to it being irresponsible with regards to health, it also has the potential to seriously compromise the fulfilment of the Premier League fixtures, which are already backed up.
As such, we are of the opinion that Durham is correct to call out Milivojevic – and every other footballer who broke the rules – for his actions.