The way Wolves are going about their business for the January transfer window should give fans a clue as to the future of Raul Jimenez, claims Tim Spiers.
Jimenez has been out of action since the end of November having suffered a gruesome injury in their game against Arsenal, and whilst he has returned to some form of training, there is still no firm update on when he is likely to return.
But speaking on the latest edition of The Molineux View Spiers thinks that the club know what the situation is with the Mexican, and that is shaping their plans for the January window:
He said: "I think they're fully well aware of the need to bring in preferably a senior goalscoring striker in January, the fact that they are working so hard, and it suggests to me that we shouldn't expect to see Raul Jimenez anytime soon."
Do Wolves need to sign a striker in January?
No, it's not a necessity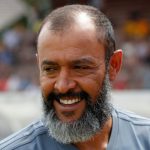 Yes, we need one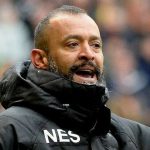 TIF Thoughts on Spiers and the latest on Raul Jimenez…
There's no doubting how important Jimenez is to the Wolves side, having scored 47 goals since arriving at the club in 2018, and they haven't been that potent since, only scoring two or more goals twice since then, and even then against Brighton one goal was a penalty and another an own goal.
So it's no secret that they have to buy someone this window to help pick up the slack, but whether it will be a loan deal or a permanent one (indicating things with Jimenez could be worse than first feared, which hopefully isn't the case), we will just have to wait and see.
So when the rumours and reports start flying in seriously, keep an eye out for them, because not only will it tell you what they have planned for this season, but it might also give you a hint for what Wolves could look like for the next few years.