James Marriott and Dom Howson discussed all of the latest Sheffield Wednesday news on the most recent edition of Owls-focused podcast Singing The Blues and during the show, they spent some time talking about Sheffield Wednesday's manager hunt. 
The Owls are still without a permanent manager following the sacking of Tony Pulis in late-December, with The Sun's Alan Nixon recently claiming that the Yorkshire club's positive form under caretaker boss Neil Thompson has convinced owner and chairman Dejphon Chansiri that there is no rush with appointing the club's next permanent manager. 
However, during this edition of the Singing The Blues podcast, Marriott questioned why the club is taking so long to bring in a new permanent manager when the right candidate, in his view, is available, saying: "I can't stop myself thinking 'the right guy is available – why have we not got him yet?'" 
Howson answered this question by saying: "He's applied! I reported that the other day and he made it very clear on Sky, without actually saying he wants the job, that he wants the job. 
"So, yeah, I stand by what I think I may have said before, where, of the British candidates, he's the standout man, is Paul Cook, without a doubt he is. When you look at the promotions on his CV, the way he's worked his way up through the leagues – Chesterfield, Portsmouth, Wigan – he's done good jobs wherever he's been."
Is Paul Cook the right man for Sheffield Wednesday?
YES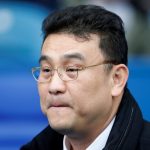 NO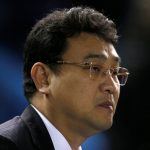 TIF Thoughts on what Howson had to say about Cook…
Indeed, Howson recently confirmed via a report on YorkshireLive, that former Wigan Athletic boss Cook has applied for the Owls job, with that news coming shortly after the 53-year-old appeared on Sky Sports, declared he's "desperate to get back into football" and called Wednesday "an absolutely massive football club." 
Now, judging by what both Howson and Marriott have said on this podcast, it's clear that they believe Chansiri should grab this opportunity with both hands and appoint Cook to the manager's position, with the Sheffield Wednesday journalists indicating that they think he'd be the perfect fit for the Hillsborough hot seat. 
So, Howson and Marriott have made their feelings very clear and with Cook having officially applied for the position, it will surely become clear quite soon whether or not Chansiri shares their view.