A lot of Leeds United fans have been replying to a tweet from The Athletic's Leeds reporter Phil Hay, in which he provided some clarity on the incident between Rodrigo Moreno and Fabian Schar from the Whites' 2-1 Premier League win over Newcastle United on Tuesday evening. 
Per The Daily Mail, the two players got into a confrontation during the game which resulted in both men receiving a booking and there were some claims that the Leeds United player spat at the Newcastle man. 
Schar has rubbished the claims that he was spat on, however, and in this tweet, Hay has provided some clarity on the issue, explaining that as far as he understands, Rodrigo 'said something which riled Schar' and didn't spit on him.
So, how have these Leeds United fans been reacting to Hay's update?
Plenty of the Leeds fans who responded to Hay's post shared that they didn't think their player would've spat at Schar, with one particular fan of the Yorkshire club stating that they believe the claims Rodrigo spat at Schar are 'pathetic'.
"Someone spits on you, you wipe it off instantly, you don't go chasing people Didn't happen"
"Its so clear, newcastle fans are reaching so hard"
"Which is exactly what I thought."
"Always has to be something made up after the game to take away from the victory"
"Exactly… that's all it was. It's clear to see from the footage that there's no spitting."
"Of course it was, dont know why anyone would claims it's a spit. Pathetic."
"Never was it spitting. Newcastle clutching"
"The geordies are clutching at straws"
Are you surprised by Hay's update?
YES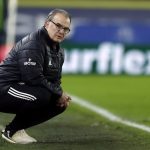 NO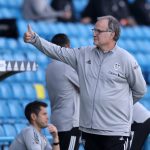 Spitting at someone is never acceptable, in our view, but you could certainly argue that it's even nastier in the current climate amidst the pandemic, so it will surely be a relief for fans of Marcelo Bielsa's side if Rodrigo's name is cleared of this wrongdoing.