Many Leeds United fans have been left laughing at comments made by talkSPORT hosts about their style of play.
Speaking on TalkSPORT Breakfast, former pros Alan Brazil and Ray Parlour talked about how much Leeds United are 'fizzling out' following their loss to Crawley Town in the FA Cup, and that they need to 'bounce back' from that game before it starts to become a problem, and how this weekend's game against Brighton & Hove Albion could be tricky for them.
There has been much debate about Leeds United's style of play under head coach Marcelo Bielsa, with the Argentinian feeling the need to defend himself following some rather bizarre results during the campaign, which have seen the Whites destroy the likes of Newcastle and West Bromwich Albion and end up on the receiving end of heavy defeats from Manchester United and Spurs.
But Leeds United fans, no strangers when it comes to defending themselves and their team online, couldn't contain themselves when it came to their views on the pundits' comments:
"Only 4 clubs in the prem have more points in the last 5 games than Leeds (we have more than Liverpool), yet we're 'fizzling out'. Why do you have such a strange agenda against a newly promoted side"
"Getting boring now al this Leeds baiting Arsenal Palace played out a bore draw & you're trying to make leeds Brighton a 6 pointer get a grip"
"The rhetoric to get more listeners with this drivel is nauseating to put it mildly"
"Right lads, say something controversial about Leeds this morning, social media reach will go through the roof" We're massive"
"Leeds were like a steam train and they're starting to fizzle out a wee bit". We've won 3 of the last 5 league games which is arguably our best run of the season."
"Ha ha Big Al , Crawley was an experiment nothing else . Bielsa cares more about murderball."
"Here we go again"
"Talk Sport gets worse every week with its views on Leeds, actually embarrassing now"
Is Bielsa overhyped?
YES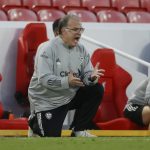 NO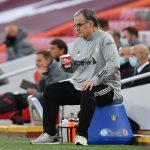 Comments like these are always a bit of a gamble. As Leeds have shown at times this season, they are susceptible to some shock results on occasion, and this game could be one of them.