Tottenham Hotspur fans have been reacting to news surrounding Christian Eriksen and a potential return to North London.
There have been some reports linking the Dane with a move back to the club where he arguably had the best years of his career, with sources telling The Athletic that there is a 'small possibility' the club will sanction Eriksen's return this January.
And it appears as if the player himself is willing to make the move happen as well. Speaking on the latest edition of the Last Word On Spurs podcast, noted journalist Fabrizio Romano claimed that Eriksen is open to moving back and would be happy to re-join.
However, it looks as if that sentiment isn't shared by everyone associated with the club, as these fans didn't seem too happy with the prospect of him returning after Romano's claims were shared online by Last Word On Spurs:
"Appreciate the lad's ability but what version of him will we be getting? We already have a Bale who is a shadow of himself and can't afford to carry more people."
"Another Bale – never go back . Bring Skipp back and sale Winks bring Dele in and cancel Bale loan"
"No way! He wasn't particularly playing well for the last two seasons before he left us and doesn't seem to have done any better at Inter. We don't need him."
"Can he defend? No? Not interested then."
"He is no longer a good player that's why we sold him"
"Do not come back please my worst nightmare"
Would you like to see Christian Eriksen return to Spurs?
No, he's not good enough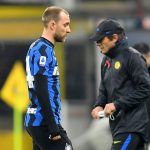 Yes, he's a class player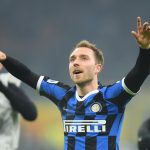 There is a famous saying in football that you should never go back, and if the reaction of these fans is anything to go by, it might be advice that Eriksen might want to take.