Leeds United fans have been firing shots at head coach Marcelo Bielsa following his defence of goalkeeper Kiko Casilla.
Casilla has been a subject of much controversy during his time at Elland Road – sometimes for his on-pitch displays, as well as some of his other actions that have landed him in trouble.
But speaking in his press conference ahead of the game with Brighton & Hove Albion, Bielsa claimed that even after his recent display against Crawley Town, in which he arguably could have done better for all three of their goals, he still has faith in the 34-year-old Spaniard, saying: "I fully trust in Kiko. I will do my utmost to help him."
However, Leeds United fans didn't want to hear one bit of it, as they believe enough is enough and he shouldn't be near the first-team picture right now:
"Hate to disagree with Marcelo, but this… I entirely disagree with."
"The club continue to get this one wrong. I really can't wait for this Kiko sized problem to disappear from our club"
"Bielsa defending kiko whilst not selecting him for a league game since March
he knows what we know… he's just too nice to throw him under the bus"
"I imagine nobody pulled Bielsa up on the track record of Casilla over his performances? Let's not blame the fans treatment of him when he's proven time and time again he's the greatest liability since Rachubka"
"I love Bielsa but he's only defending him out of pride. Casilla is a terrible Keeper."
"His loyality to players will be the clubs undoing long term. Not even with casilla but other players who won't be good enough for this level in the long run"
"Marcelo Bielsa, you are up there for my favourite Human, having full trust in Kiko is a huge error in your judgement."
"Oh no oh no oh no oh no oh no"
Do you think Leeds should move Casilla on?
Yes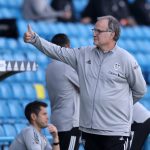 No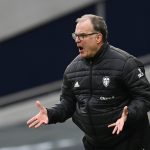 Bielsa is someone known for his stubbornness, so you can't imagine he'll pay any attention to these comments, but perhaps those higher up at the club will.