A lot of Leeds United fans have expressed their anger at the display of Jack Harrison during the Whites' Premier League game against Newcastle United, despite the winger getting on the scoresheet in the second half.
The Manchester City loan man has been a key part of Leeds' team this season playing in most of the Whites' Premier League games, but it is clear from some of these replies that many of these Leeds fans have had enough of Harrison.
"Poor passing again. Too many players not at it again today. Has harrison touched the ball ????"
"Harrison is so hit and miss during every game"
"Him and Harrison have been poor IMO."
"Jack Harrison's inability to look up and pass a ball is appalling, it's so annoying."
Were you happy with Harrison's display?
Yes, he was decent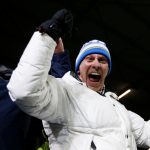 No, he was poor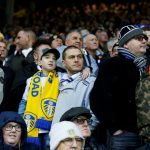 The 24-year-old is into his third loan spell at Elland Road and during his time with Leeds Marcelo Bielsa has improved him as a player.
However, many Leeds fans were not happy with his display against the Toon and let him know exactly what they thought of him.
"Need Harrison off mate. Having a shocker. Klich on and dallas out on the left."
"If Harrison could actually beat a man and pas it to@a player rather than the invisible man he'd be dangerous final ball is garbage"
"Dallas doesn't work in midfield. Bamford poor along with many Harrison wow and not in a good way! Two poor looking teams, but we are winning"
Before this game, Harrison had earned an average rating of 6.96, which ranks him in fourth place in the Whites' squad.
So, he has been good but also has suffered from inconsistency with some poor performances mixed in with some very good ones.
Clearly, these Leeds fans think that this display was one of his worst.