Many Celtic fans have taken to Twitter to discuss Hoops boss Neil Lennon's decision to bring on Nir Bitton instead of Shane Duffy for the injured Christopher Jullien during the Hoops' 3-0 Premiership win over Dundee United on Wednesday evening. 
Bitton replaced Jullien in the 51st minute of the game after the French centre-back left the pitch on a stretcher. 
It initially appeared as though Duffy, who joined Celtic on loan from Premier League Brighton and Hove Albion back in September, was going to come on for Jullien but after he was called back from his warm-up, it then became clear that Bitton, who is a natural defensive midfielder, as opposed to a centre-back like Duffy, would be introduced to the game instead. 
Lennon's decision to bring Bitton off the bench instead of Duffy, who has now sat out each of the Hoops' last three Premiership games, got a lot of Celtic fans talking on Twitter. 
So, what have these Celtic fans been saying about Lennon's decision?
Some Celtic fans shared that they think Lennon's decision to bring Bitton off the bench instead of Duffy sent a clear message about where Duffy currently sits in the pecking order at Parkhead. 
"Tells you everything of where he's in the pecking order, a centre midfielder ahead of him."
"Doesn't bode well for big Duffy when Bitton, a makeshift CB is ahead in the pecking order."
"Bitton on. Says a lot about Duffy."
"Big statement re Duffy, choosing Bitton ahead of him"
"Aye hopefully be OK for Saturday. Should send Duffy back if we rate Bitton as a better centre half. Waste of money."
"Sore one for julie ann, but the key issue is that Lennon turns to a midfielder in Bitton rather than the £80k a week epl star…..
Speaks volumes. Don't think Lenny wanted Duffy, looks more and more like a Desmond decision"
One particular Hoops supporter criticised this decision, indicating that they think Lennon made a mistake. 
"Shocking, Bitton time at the club should be coming to an end. This myth that he can pay at CB show that out manger is lacking"
Meanwhile, other Celtic fans simply shared that they think this was an odd decision for Lennon to make. 
"I'm surprised Bitton replaced Jullien."
"Strange one"
Who would you rather see at centre-back versus Rangers?
Shane Duffy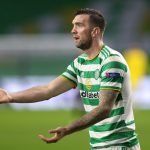 Nir Bitton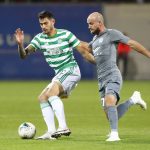 All in all, it's clear that Lennon's decision has provoked a lot of speculation amongst Hoops fans and if Jullien is now going to be injured for Saturday's Old Firm clash, it will be interesting to see whether Bitton, Duffy or someone else steps into the Hoops' squad for that game.