Supporters of Celtic have flocked to a tweet from Chris Sutton in which he discussed a banner which was recently displayed in protest against the Hoops' board.
On Saturday morning, the former Hoops striker shared an article of his which he had written for the Daily Record.
The article discussed the recent banner which was displayed by supporters which read, 'Shoot the Board' and he slated the fans who displayed it.
Sutton stated that the banner was 'embarrassing' and claimed that he 'had to Google it to make sure it wasn't a fake picture'.
After this post was relayed by the retired frontman on Twitter, lots of fans flocked to it to air their thoughts.
So, what did these Celtic fans have to say regarding Chris Sutton's tweet on the banner?
My @Record_Sport column on why the "shoot the board " banner has tarnished the great reputation Celtic fans have all around the world and it shouldn't be tolerated. And why protesting before the game really defeats the object… it doesn't help the team… your thoughts?? https://t.co/kXcoJ60w9A

— Chris Sutton (@chris_sutton73) December 12, 2020
@chris_sutton73 so what Chris we just sit back and accept that the biggest season arguably since 67 has gone up in smoke because the board have poorly invested after selling players or replacing Brendan Rodgers. Btw i do not condone the banner unacceptable protest safely .

— Ciaran Boyle (@keedboyle) December 12, 2020
Most/All Celtic fans are angry with the situation at the club however only a few idiots have used that banner. I disagree with it and it should be challenged however it doesn't tarnish the great reputation of ALL Celtic fans in my opinion.

— D_Mel (@Darren_Mel7) December 12, 2020
In his post for the Daily Record, Sutton went on to state he doesn't 'have a problem with them being vocal or being critical,' however, what has happened is 'not enough to warrant the nonsense this past few weeks'.
Do you agree with what Chris Sutton said?
No, he's a bit off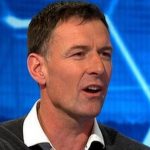 Yes, he's spot on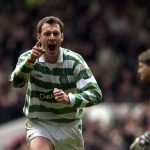 These self styled "ultras" are egomaniacs. Every Celtic fan is hurting at the moment but these demo,s are embarrassing and causing a split amongst the fans which helps no one. We need to get behind the team, I still feel the 10 is attainable. C.O.Y.B.I.G.????????????????????????????????????

— Croy Bhoy (@CroyBhoy3) December 12, 2020
You are 100% correct, Chris.

— StuMcK (@StuMcK7) December 12, 2020
Over their last 13 matches in all competitions, the Hoops have managed to win just three times (as per WhoScored).
During that 13-match run, the Hoops were knocked out of both the Scottish League Cup and the Europa League after finishing bottom of Group H.
I think it is disgusting what they did. Absolutely no need for this kind of reaction. We are Celtic supporters, faithful through and through ?

— Angela McFadden (@angelamcfadde14) December 12, 2020
Do not tar Us all with the same brush…..

— Sean Gibson (@weesean69) December 12, 2020
As can be seen in these responses from Celtic supporters, the majority of fans seemed to condemn the use of the banner.