A lot of Tottenham Hotspur fans have flocked to a tweet that was recently posted by Spurs news Twitter account @TheSpursExpress which shared some comments from Lilywhites boss Jose Mourinho on Harry Kane ahead of Spurs' Premier League clash with Wolverhampton Wanderers on Sunday. 
Mourinho stated:
"I believe a player like him that works hard and takes good care of himself with a great professional life. I believe in three days he will be ready to play against Wolves."
Spurs' next Premier League game comes four days after their 3-1 EFL Cup win over Stoke City. 
Kane played the full 90 minutes in that game, scoring one of his side's three goals. After the game, Mourinho confirmed that he hopes and believes the England captain will feature in Spurs' upcoming clash with Wolves. 
After his comments were shared on Twitter, they caught the attention of many Tottenham fans. 
So, how have these Tottenham Hotspur fans reacted to Mourinho's comments?
The manager's comments on Kane drew a fairly mixed reaction from fans of the north London club. Some Spurs fans shared some concern about the possibility of Kane getting burned out from playing too much while other Tottenham supporters shared that they aren't surprised by this revelation, indicating that they're unsure why Kane wouldn't play versus Wolves.
"Why burn the full 90 minutes off him at Stoke, could have stayed fresh for wolves"
"overplaying him like Poch, so much for getting Vinicius just to not play him"
"Need more Vini"
"Wait seriously? What a massive boost the lads won't see this one coming"
"Why wouldn't he start,is he injured"
Should Kane start versus Wolves?
YES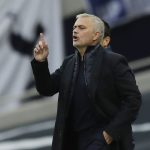 NO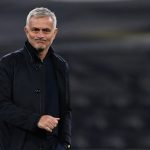 "Lol the sky is blue"
"That's a no brainer"
So, it's clear that while some Spurs fans seem to think that Mourinho should utilise Carlos Vinicius more to give Kane a rest, plenty of other Lilywhites supporters feel it's normal for Kane to be playing as much as he is.