Tottenham Hotspur reporter Alasdair Gold discussed all of the latest Spurs news during the most recent video that has been posted on his YouTube channel and the journalist spent some time talking about the Lilywhites' 2-0 Premier League win over their north London rivals Arsenal this past Sunday during the video. 
Heung-min Son and Harry Kane scored Tottenham's goals in this game, with each player also providing the assist for the other one's goal but during this YouTube video, Gold spent some time praising the off-the-ball role that Bergwijn played in helping the Lilywhites to score both of these goals, and his overall performance, with the journalist explaining that he believes the Dutchman's role would likely go under the radar, but praising him for doing a lot of "the dirty work" for Tottenham in the north London derby.
Gold said: "You won't see Steven Bergwijn in any headlines about the game, you probably won't see many people mentioning him – but Steven Bergwijn did an incredible amount of work [versus Arsenal]. 
"He did so much of the dirty work, as you'd call it, the defensive side of the game, but also making the runs that allowed the space for Son and Kane. 
"So if you watch both goals back, you may have already noticed it – Son's goal, when he's coming in down the left-hand side, cutting inside, the space is there because Bergwijn has dragged two Arsenal players away with him on a run on the right-hand side. 
"And likewise, for the second goal, Bergwijn, again, ran off to the right-hand side, very clever run, taking defenders with him and that left the space for Son to move into and then, secondly, for Kane to come around into space to fire in. Bergwijn was excellent. 
"Mourinho gave him a little namecheck after the game, which I thought was really important and for me, he showed why he's picked in these big matches."
Were you impressed by Bergwijn's performance versus Spurs?
YES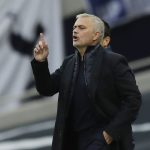 NO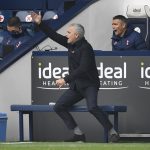 TIF Thoughts on what Gold had to say about Bergwijn…
Bergwijn, who is currently valued at £25.2m according to Transfermarkt, has played fewer top-flight minutes than as many as 11 other Spurs players so far this season but the winger has played the majority of each of Spurs' last three Premier League games, each of which saw Spurs take on another one of the Premier League's so-called big six clubs. 
He didn't score or assist in any of those games but despite that, it's clear that Bergwijn made a positive impression on Gold via his overall performances, with the journalist stating that the winger has proven why he's viewed as a big-game player during this YouTube video and it would seem as though Spurs boss Mourinho is also pleased with the Dutchman's contributions, given that, as Gold explained, he's been praising the player too. 
With that in mind, it would certainly seem as though the Dutchman has got an important role within this Spurs team that currently sits atop the Premier League table and as a result, perhaps Gold's praise is well deserved.