A lot of Tottenham Hotspur fans have flocked to a post from The Spurs Express that has relayed information from ESPN concerning Tanguy Ndombele.
They claim that Jose Mourinho has been substituting the Frenchman in games to improve his stamina and fitness for later in the season.
However, this has baffled these Spurs fans who feel that this is not a sensible idea from Mourinho.
So, what do these Tottenham fans think of this report?
Can't believe people are fine with this https://t.co/E1t9k7lUa7

— Nuradeenv4 (@nuradeenv4) December 10, 2020
This literally makes no sense. He has been substituting him because he can't last 90 mins at the moment and swapping him with Lo Celso who has also struggled for fitness. If Ndombele reaches the point where he last 90 mins the PL better beware ? https://t.co/4u3oWUbq7Z

— CA?? (@_Coaching1) December 10, 2020
How is repeatedly substituting Ndombele going to improve his stamina..? There are numerous reasons for a player lacking stamina, and fatigue is one possibility…but if Ndombele is being repeatedly substituted it's unlikely he's fatigued from playing too much or too often…

— Robert James Hickson (@PositivelyNot) December 10, 2020
Do you think this is a good idea?
Yes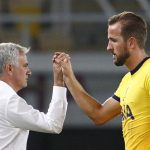 No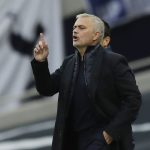 Ndombele was accused of being lazy last season and was slated by Mourinho after a game against Burnley, but this season, he has been back in favour and has played 16 games in all competitions.
However, Ndombele has only completed 90 minutes in two of those games, and if ESPN are right, then that is to do with building up his stamina, and it could also be connected to the fitness issues that he had last season.
This post continued to draw in Tottenham fans who had their say on this report.
It's called getting a player match fit after injury!

— THBN ?? ?? (@CliveTHBN) December 10, 2020
— SAM CLEMENTS (@_SPURS_SAM_) December 10, 2020
Getting him ready for Europa League final I see

— Raihan (@ferezhaa) December 10, 2020
or… because he always looks knackered after 55 minutes

— Don't_Let_Him_Shoot (@Looking_4_Levy) December 10, 2020
If this is Mourinho's plan, we could argue that it is working because Ndombele has been much better this season and seems committed to playing for Mourinho.
However, we understand why some Spurs fans seem baffled by this suggestion because surely a better way of building his fitness and stamina up would be to play him longer?