Former England international and West Ham United player Rob Lee has been talking about the future of Irons captain Mark Noble. 
This comes after Noble has not been playing a prominent role for West Ham this season. The 33-year-old has featured in six of the East London club's first 13 top-flight games this term and he's started just one of those games, playing for 11 or fewer minutes in all but one of the six league games he's featured in for the Irons. 
Despite that, the Irons have been enjoying a relatively positive campaign, as they currently sit in seventh place on the Premier League table – a higher position than they've managed to finish the season occupying in any of the last four campaigns. 
With that in mind, it may be fair to say that West Ham aren't showing any major signs that they're missing Noble on the pitch and speaking exclusively to This Is Futbol, ex-Irons midfielder Lee has suggested that the £4.05m-rated man's time may be coming to an end at the London Stadium, explaining there should be no room for sentiment for the club captain, suggesting that he's simply no longer good enough to make the Irons' starting XI and declaring that if he wants to keep playing week in, week out, then he may have to move elsewhere.
Lee said:  "Well, I don't think there's any room for sentiment. Mark Noble won't want any. He's been a mainstay in that team for all those years, 15-odd years since I was there. 
"The rule of football is, if you're good enough, you'll play. That's never changed, it never will change, and if people [are] in front of Mark Noble at the moment because he's getting a bit older [and] are better than him, I think he will accept that.
"I think he's still got a role to play. You get injuries, we have a lot of games – it just depends on whether he's happy doing that. 
"Some players are happy, as they get older, being in that fill-in role, coming in every now and again. 
"Maybe Nobes will be happy to come in and do that sort of role, or maybe he wants to carry on playing."
Noble is not only West Ham's longest-serving player, but he's also the longest-serving player of any Premier League club at present. 
With that in mind, perhaps it would be understandable if fans of the east London club do place sentimental value on the 33-year-old's presence in their squad. 
Do you think Mark Noble will be a West Ham player next season?
YES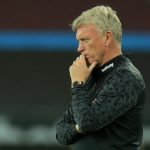 NO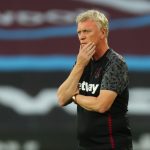 However, in addition to not featuring regularly for the Irons this term, you could argue that Noble has played poorly when he has got on the pitch, with the Englishman earning the second-lowest overall WhoScored rating of any Irons player in the league this term (6.05). 
As a result, we feel Lee would be right in saying that unless Noble wants to accept a greatly reduced role moving forward, his time at West Ham may well be up.