Football finance expert Kieran Maguire has shed some light on the reported issue surrounding Derby County's reported takeover from Sheikh Khaled.
This comes after Maguire recently co-hosted the latest episode of The Price of Football where he spoke about a range of topics concerning the financial side of football.
After it was recently reported that Derby's prospective owner Sheikh Khaled owes a law firm a substantial sum of money for work they did on a previous takeover deal he was involved in last year, Maguire had this to say on the matter.
He said: "It turns out that Sheikh Khaled still owes a law firm more than £500k for work he did [when] trying to buy Newcastle United last year, and the law firm involved are getting a bit [annoyed], so this could put a spanner in the works."
In May 2019, it was reported that Sheikh Khaled had agreed terms with Newcastle owner Mike Ashley to takeover the Tyneside club but eventually failed.
Back in November, the EFL approved the takeover of Derby from Sheikh Khaled, but no official announcement of the takeover has been shared.
In response to this reported financial issue with Sheikh Khaled and the law firm he previously worked with, the Midlands club shared a statement saying that "in order to remove any ongoing speculation, both parties want to assure Derby County's supporters that the acquisition of the club by Derventio Holdings is on track, with a view to completion before Christmas."
Are you confident Derby's takeover will go through before the end of the month?
Yes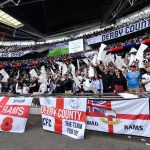 No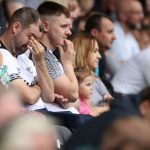 TIF Thoughts on Kieran Maguire's comments on the issue surrounding Derby's takeover…
It appears that this issue with Sheikh Khaled and his finances with the law firm could well be one of the reasons why the takeover has taken so long to be confirmed when it was approved back in early November.
However, this latest statement from the club should reassure the Derby fans that all parties are working to get it completed so there can be a light at the end of the tunnel by the end of the month.
With Derby currently sat in the relegation zone of the Championship table after only winning three out of a possible 19 games so far this season, this takeover should hopefully bring a more positive vibe back to the club.