A lot of Newcastle United fans have flocked to a post from NUFC 360, which has relayed the view of Liam Kennedy on the proposed takeover of the Toon by PCP Capital Partners, PIF and the Reuben brothers.
The thread also included a link to the piece in which the Shields Gazette reporter states that the 'club is on the cusp of something special' and it is also filled with a lot of bad Christmas puns, but the point seems to be that Kennedy believes this takeover will happen.
Judging by the reaction of these Toon fans, they think so as well.
What did these Newcastle fans think of this takeover piece from Liam Kennedy?
Wont ent up going to court, last thing the premier league will want is all their dodgy dealings, secret conversations and corruption to be put out into the public eye. Takeover has to happen, there is 0 wrong with it. Other interests stopped the PL from accepting it, end of.

— J (@NUFC_UNITE) December 11, 2020
It's happening isn't it

— Jack (@jackb18_) December 11, 2020
Awesome news https://t.co/kpU2brk7Wo

— Paul Gallant (@PaulGallant11) December 11, 2020
Wow. #nufc https://t.co/6TYQpI5o63

— James DeMarco (@jazadal) December 11, 2020
I literally don't care what anyone says it's happening!!! Keep your negative views to yourself and Merry Christmas ?????

— Dameo17 (@DamianPearce89) December 11, 2020
Are you as confident as Kennedy?
Yes, it is happening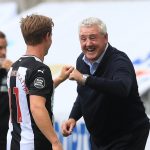 No, something will go wrong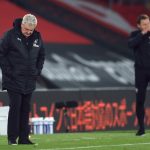 Other Newcastle supporters, though, are not convinced.
Really hope I'm wrong but still think this Kennedy lad is out to make his name by stringing out this saga. He seems to be the only journalist keeping to going, which for me, is telling.

— DG (@DavidJG80) December 11, 2020
The Shields Gazette has reported more takeovers than a Formula 1 race. Believe it when the new owners are photographed standing on the pitch and not a day before

— Terry Brock nufc (@TerryBrock2) December 11, 2020
Been said way too many times in the past. I won't believe it, can't believe till someone official comes out and says club has been sold

— Darren Noonan (@darrennoonan30) December 11, 2020
Please, stop giving him air time for saying 'its looking really good but nobody knows what will happen'.

— Euan (@Custardnufc) December 11, 2020
This takeover is currently with the legal teams as Mike Ashley looks to force through the sale, and there seems to have been some movement on that legal effort recently as well.
So maybe something is happening, and this long-running saga can finally come to an end before too long.
Certainly, Kennedy seems positive, as are many Toon fans, so we will have to see if they are right to be or not.