A lot of Newcastle United fans have flocked to a post from Liam Kennedy, which has relayed news from a live stream Allan Saint-Maximin conducted on his Instagram account.
There had been rumours that the Frenchman had fallen out with Steve Bruce, and that was why he has been missing for the last couple of games.
However, he claimed that there has been no falling out, and club sources have indicated that the 23-year-old is suffering from the virus which had ripped through the Toon camp.
These Toon fans, though, are not convinced.
What did these Newcastle fans think of this post on Allan Saint-Maximin?
Join the dots …………. NUFC fans are not daft

— Nick (@Nick747757) December 21, 2020
Something is well a miss ??

— Martin Barron (@bazzil_brush) December 21, 2020
He has been sold that's my feeling

— colin millican (@mrminijeep) December 21, 2020
I hope he is not being sold

— Simon (@LittleHenryD) December 21, 2020
Join the dots on maxi Liam ? ?

— ??Jonny Allan?? (@nufcforever1) December 21, 2020
Do you believe Saint-Maximin?
Yes, he was just ill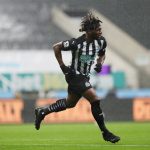 No, there is something wrong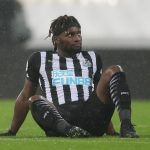 The fact that Saint-Maximin publicly came out and said he had no problems with Bruce should probably be the end of it as far as we are concerned.
This post continued to draw in Newcastle fans who had their say.
The problem is the club never communicates with the fans, leaving people to speculate and thats when rumours become half truths on social media. Talk to us and these things would never happen

— Bryan Crute (@busterforever) December 21, 2020
He looks worn out of what I've seen of him on social media.

— Chris Down (@chrisdown15) December 21, 2020
Well that makes one person who ain't gotta problem with him then.

— AJ (@nufcaam) December 21, 2020
Newcastle were hit badly by the current pandemic and had to postpone their Premier League match against Aston Villa but have since played three Premier League games.
However, it seems as if Saint-Maximin is now recovering, so while it is unclear when he will be back, it is good that he claims he has no problems with Bruce.