A lot of Newcastle United fans have flocked to comment on a post from Allan Saint-Maximin after he replied to a tweet from a Toon fan about Michael Owen.
@sparxx was tweeting in response to a post from ToonArmy asking fans to sum up Michael Owen in one word and he claimed that the former Newcastle striker never wanted to be on Tyneside, and that triggered the Frenchman to ask why @sparxx thought that and many Toon fans responded giving their opinion of Owen.
What do these Newcastle fans think of Owen?
He never wanted to be here Allan . was here for the money .. happy to receive £100k+ a week from us then jumped ship at the first opportunity .. despite us standing by him through constant long term injuries. He will go down as 1 of the most disliked Newcastle players of all time

— Toon Fans (@fans_toon) December 14, 2020
Refused to play in a relegation battle in case he got injured. Ask Shearer about this stain on our history or read Paul Ferris book.
He even produced a brochure to get a contract with another team.

— Paul Daglish (@daglish_paul) December 14, 2020
He refused to play in a must win relegation game after his career at us was basically injury after injury, he's effectively a mercenary

— Andy (@Andy_11_) December 14, 2020
Do you hate Owen?
Yes, he was awful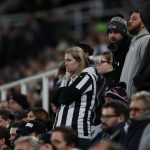 No, he was unlucky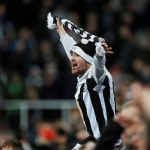 Owen has since admitted that he never wanted to move to Newcastle, and while he did play for the club, he refused to play in a huge game against Fulham during the 2008/09 season because he didn't want to risk injuring himself, so that he could move to another club.
There are many other reasons why many Toon fans hate Owen, and they continued to tell Saint-Maximin exactly why they don't like the former Newcastle forward.
Because he didn't Allan he as here for the payday and only cared about playing for England and he said as much himself.

— JawZZ (@Craig17317552) December 14, 2020
We welcomed him with open hearts Allan & he used us from the start. He never wanted to play for us he has told us so & he refused to play during a relegation battle because it would effect the move he had already arranged before joining us. We needed him he sat & watched us fall

— Peter Mac (@Toonymctoonface) December 14, 2020
He thought he was too good for us.
Injuries you can't help but faking injury is unforgivable.
Refused to play in a must win match so he wouldn't get injured.
All we ask is work hard, respect us and give your all.
He could have been an idol but ended up a money grabbing disgrace

— Chris Hogg (@1eppient) December 14, 2020
However, Saint-Maximin seems to be the total opposite of Owen and has consistently stated his love for the Toon and has also signed a new six-year deal.
Now, he has also learned why many Toon fans hate Owen, which given the number of replies, he could regret asking that particular question.