A lot of Newcastle United fans have flocked to a post from MP Liz Twist, who has sent a letter to Richard Masters in which she claims fans feel 'deeply frustrated' at the lack of 'courtesy' and 'respect' the Premier League has shown them during the ongoing takeover saga.
She then asks the Premier League for 'transparency' regarding the whole process, and this has drawn the attention of a lot of Toon fans who are pleased to see this action taken by this MP.
So, what did these Newcastle fans think of this post?
Bravo ? we deserve our takeover too 🙂

— Taz (@TazGolf9) December 3, 2020
This is what we need, really hope other MP's continue to help us. @LizTwistMP #nufctakeover #NUFC @NCSL1892 @LiamJKennedy23 https://t.co/pJYrINmWLe

— KAT (@Kathryn06141686) December 3, 2020
Fair play Liz im a Ryton lad and we'll get nowhere without our MPs support. Thank you.

— Russell Cawthorn (@1964roscoe1964) December 3, 2020
???????????

— JawZZ (@Craig17317552) December 3, 2020
Thanks Liz, Given the latest revelations and evidence regarding Government involvement you might want to pursue their lies also! #NUFCTakeover #NUFC

— Paul Newton (@NewtonpaulPaul) December 3, 2020
Are you pleased with this?
Yes, it is good to have this support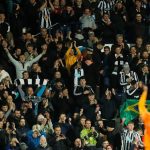 No, it means nothing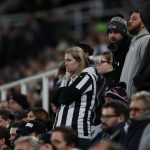 The proposed takeover of the Toon by PCP Capital Partners, PIF, and the Reuben brothers was withdrawn in July after the Premier League failed to reach a decision on the deal.
The group then tried again behind closed doors, but that also was unsuccessful.
Now the takeover is with the legal teams as it was made public in November that Newcastle were in a legal battle with the Premier League over the failed takeover.
This post continued to draw in Toon fans.
Can't help but think this letter will be met with yet more silence and @premierleague arrogance!

— Steve Atkinson (@SteveAt91142691) December 3, 2020
The amount of letters the blokes been sent do you honestly think he reads them ?

— BRUCE OUT (@G3ORDI3CAL) December 3, 2020
Well said Liz Twist ?

— KEITH™ (@Keith20904840) December 3, 2020
It is good to see that this MP is putting more pressure on the Premier League and most Toon fans are happy she has done this.
We will be intrigued to see if this does lead to anything from the Premier League.