Many Leeds United fans have had plenty to say over comments made by Sky Sports' Paul Merson.
It's almost like the perfect storm. You've got Merson, no stranger to ridicule himself, combined with the fact that his comments were so recent that they were still fresh in everybody's mind. If he'd have said these things a few months ago, he might have been safe. As it turns out though, Leeds United put themselves in the ideal position to shut a few of their critics up, and the former Gunner was in prime position to receive a bombardment of comments.
Leeds fans clearly don't forgive or forget, as The Square Ball podcast picked up Merson's quotes after the defeat at Old Trafford, and following their thumping of West Bromwich Albion last night, decided it was right for him to eat some humble pie, and the Leeds fans obliged:
"I'd rather loose 6-2 and show passion than loose 5-0 and be like West Brom"
"Gutted! We need to be playing boring 442 and trying nick a goal from a corner"
"I'm sat watching in disgust how dare we play like this"
"Furious…… only 4-0 at half time…… showing our naivety."
"I'm going to write to my MP about this I'm so incensed"
"Can't believe what I am seeing. Disgrace that Bielsa doesn't play 11-men behind the ball & sneak a goal from a set play"
Is Marcelo Bielsa in danger of giving his players burnout this season?
Yes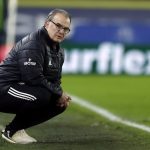 No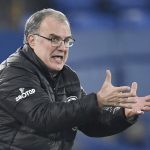 And whilst Merson might be on the wrong end on this occasion, a little bit of warning to Leeds fans. As this season has shown us (especially in back-to-back games against Leicester City and Crystal Palace), there is a tendency for a few wobbles from this side, so it might be you on the receiving end next game. Bielsaball giveth, and it can taketh away too.