Speaking on a recent live stream on his YouTube channel, The Athletic's Derby County reporter Ryan Conway spent some time talking about the Sheikh Khaled bin Saquer Zayed Al Nehayan-led Rams takeover bid. 
This comes after the East Midlands club claimed that the takeover was on track to reach completion before Christmas earlier this month, only for the deal to not get done in that time. 
While discussing what the hold-up is with the takeover on this live stream, Conway explained that similar red flags to the ones that popped up in Sheikh Khaled's unsuccessful attempts to buy Newcastle United and Liverpool in the past have played a part in this Derby takeover attempt stalling. 
The journalist said: "There were red flags in the Newcastle deal, in the Liverpool deal – there were red flags to be had then, similar ones to, I suppose, kind of what you could feel now.
"The EFL rubber-stamped it but we're still to see any formal documentation of that. Things like cash, cash flow, all those sorts of things.
"So, yeah, there were red flags in those potential takeovers and it looks like red flags have flared up yet again.
"Having said all of that, there is still nothing to suggest that the deal is off, just that there are complications."
Are you worried by Conway's claim?
YES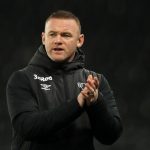 NO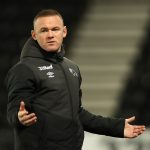 TIF Thoughts on what Conway had to say about the takeover hold-up…
Given that the Abu Dhabi royal family member's Newcastle and Liverpool takeover attempts both ultimately failed, Conway's claim that similar issues as the ones that scuppered those deals have reared their head with this Derby takeover attempt could be quite concerning for all those associated with the Rams, with current owner Mel Morris having been trying to sell the club for over a year now. 
As the takeover continues to drag on without a positive conclusion despite passing the anticipated date of completion, surely more and more questions will arise over the likelihood of the deal actually being completed and these red flags may become more and more concerning, especially as they've seemingly had an impact on Sheikh Khaled-led takeover attempts in the past. 
Interim Rams boss Wayne Rooney has recently stated that he is hopeful Derby will be able to do the January transfer business they need to do regardless of the outcome of the takeover but judging by his comments, it would seem as though the ideal scenario for Derby's January transfer plans would be for the takeover to be done, so hopefully, for the relegation-battling Championship side, these red flags don't hold the takeover up for too much longer.