Mark Halsey has been speaking exclusively to This Is Futbol about many incidents from across the Premier League over the weekend.
The former Premier League referee has delved into the more controversial decisions made – and not made – in the past few days of top-flight action.
One incident that he explained in great detail was a collision in the Chelsea-Leeds United match involving Ian Poveda and Ben Chilwell.
With the score 2-1 to Frank Lampard's side, Poveda burst into the box and looked to be fouled by Chilwell, but the former Manchester City player opted to stay on his feet.
Nothing was given and Chelsea went on to win 3-1.
However, Halsey thinks that VAR was never likely to check this incident because Poveda stayed on his feet and managed to get a shot off, and the decision was not likely to be overturned to give the Whites a penalty.
Halsey explained the decision process when it comes to situations such as the one Poveda and Leeds found themselves in, saying: "No referee will get involved in that incident unless the player goes down.
"The player has won the ball. Yeah, he's been caught by Chilwell, but he carries on and gets a shot off.
"VAR are not even going to check that."
He then went on to claim that he wouldn't have checked VAR either because Poveda carried on and got a shot off.
"I wouldn't have checked that because he's gone on, he's got his shot off.
"Had he gone down – totally different matter."
Do you think Halsey is right about Poveda?
No, he shouldn't be encouraged to hit the floor to win a penalty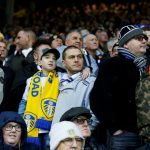 Yes, he has to be clever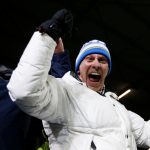 So Halsey thinks that the referee got the decision right on this occasion and that if Poveda had gone down, he might have won a penalty.
This was at a key moment in the game, and if the referee and VAR had looked at the incident properly, then a penalty could have been awarded because it could be argued that Chilwell had indeed fouled Poveda.