These fans have rushed to the defence of Leeds United and Marcelo Bielsa after some inflammatory comments made by talkSPORT's Alan Brazil.
Some football fans in this country seem to be in a bit of a weird state at the moment, as we all try to work out whether or not Leeds United's style of play under Bielsa is a good thing or a bad thing.
You have some that will point to how entertaining it is, whilst at the same time, the Argentinian boss is having to fight off criticism that his style needs to change, especially after their 6-2 loss against Manchester United at the weekend.
Does Bielsa need to change his style in the Premier League?
Yes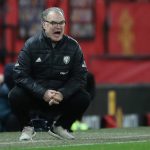 No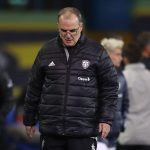 TalkSPORT's Brazil took up the argument for the latter side, saying that if other Premier League managers like Arsenal's Mikel Arteta are under pressure, that the same criticism should be pointed at Bielsa who are only a few points above the Gunners in the table.
This led to a wave of support on social media, not all of them Leeds fans, as they argued that the standards aren't exactly the same when it comes to the two sides:
???? ????: "You slaughter Arteta, what about Bielsa!? He's a 'genius' but he's just 3 points above Arsenal!"

???? ?????: "Leeds have just come up from the Championship!"

Alan Brazil asks why #LUFC's Marcelo Bielsa isn't being criticised as much as Arteta at #Arsenal! ? pic.twitter.com/tuLjVkiOBp

— talkSPORT (@talkSPORT) December 24, 2020
"Perhaps it's because Arsenal are supposed to be in the top four and we've only just got promoted? Utterly ridiculous from
"This is getting boring now from this station, anymore & I'm retuning permanently"
"You're comparing a club that starts games with 9 out of the starting 11 being from their championship squad and haven't been in the prem for 16 years to a team that have played European football consistently for over 20 years. Arsenal are one of the biggest clubs on earth."
@James_Beeton
"Difference is Leeds were in the championship for the past 16 years. Absolute clown"
"We are 17 seasons behind that's why. We need to finish 17 or above that will be massive for Leeds this season."
"Alan Brazil talking rubbish….again"
Indeed, these Leeds fans clearly aren't impressed.
And they have a point here to be fair, if you look at where the two clubs have been in the past few seasons, the levels of expectations just aren't the same. So to do something like this is just an unfair comparison to make.