Sam Matterface, Alex Crook and Trevor Sinclair discussed all of the latest Premier League news on the most recent edition of TalkSPORT's GameDay podcast, where Crook spent some time talking about Pierre-Emerick Aubameyang's situation at Arsenal. 
This comes after Aubameyang has not enjoyed a very positive start to the 2020/21 campaign. After ending the 2019/20 season as the joint-second-highest goalscorer in England's top-flight, Aubameyang has scored just three league goals so far this term after signing a new deal with the north London club back in September which keeps him at the Emirates Stadium until the end of June 2023. 
The Gabonese forward, who is also Arsenal's captain, has not featured in either of the Gunners' last two Premier League games, and while discussing his situation during this recent edition of TalkSPORT's GameDay podcast, Crook warned Arsenal boss Mikel Arteta of creating a "Mesut Ozil part two" situation by reducing the importance of Aubameyang's role within Arsenal's first-team squad. 
The journalist said: "It's a big decision for Mikel Arteta. If you start leaving out Aubameyang on a regular basis, all of a sudden there could be Mesut Ozil part two."
Are you worried about Aubameyang's situation turning into Mesut Ozil part two?
YES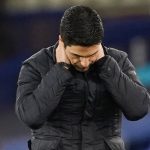 NO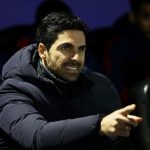 TIF Thoughts on what Crook had to say about Aubameyang…
Arteta's decision to exile Ozil from Arsenal's first-team squad has proven a divisive one amongst fans of the north London club, with the Gunners having endured a poor start to the 2020/21 campaign. 
Given that Ozil is the only Arsenal player to earn more than Aubameyang, per Spotrac, it may be understandable why Crook feels that Aubameyang being omitted from the first-team picture at the Emirates Stadium in a similar fashion to Ozil could result in a similarly divisive situation, especially as Aubameyang enjoyed such a positive season last term. 
However, Arsenal did manage to earn a 3-1 win over Chelsea at the weekend while leaving Aubameyang on the bench, so if Arsenal's league form now improves, then perhaps it will be difficult to question Arteta's decision in the long run and maybe we'll just have to wait and see how this all plays out before deciding whether he is right or wrong to leave Aubameyang out of the squad.
The captain is clearly an important player, but the early signs suggest that Arteta may be right to leave him out of the squad for a period, though it remains to be seen how this situation develops in the long term.