Mark Douglas has been speaking on the latest edition of the Everything is Black and White podcast about all things relating to Newcastle United.
One of the topics that he talked about was the unsuccessful takeover attempt of the Toon by PCP Capital Partners, PIF, and the Reuben brothers.
This led the Evening Chronicle reporter to talk about PIF's role in the takeover at the moment and how long they would be willing to wait to get this takeover of the Toon through.
PIF is Saudi Arabia's Public Investment Fund, which owns some serious wealth.
In the consortium, the firm was going to take an 80% stake in the Toon, but it led the bid's eventual withdrawal in July when the Premier League fell short of making a decision, and PIF lost patience.
However, PIF was back for a second attempt that took place behind closed doors but also ended up with the same answer from the Premier League.
Douglas thinks that while PIF may be happy to wait, they won't be around forever.
He said: "They are willing to be called up again at some point.
"They feel like if there's a route forward, they are willing to get plugged back into this takeover again.
"But, at the same time, I don't know how long they will just wait because there are other clubs and other countries where their finances are being sought.
"So, it's not going to be resolved quickly, but I think they are willing to wait for a while – whether that wait is indefinite or not, I am not sure."
Do you think PIF will wait for long?
Yes, they want this deal to happen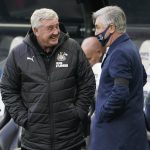 No, they will move on soon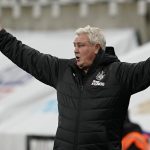 TIF Thoughts on PIF's stance and Douglas' view on it…
It is good to hear that Douglas thinks PIF is willing to wait for a while to try and find a resolution to this takeover saga.
At the moment, there has been a legal challenge launched by Newcastle Consortium Supporters Limited, which has the support of Mike Ashley and looks to try and force through the proposed takeover of the Toon.
So we will have to see what happens with that, and if that is successful, it will be intriguing to see if PIF is still interested or if the firm will have moved on to something else.