A lot of Newcastle United fans have flocked to a post from NUFC 360, which includes a link to a tweet from journalist Paul Brown that has comments from Mark Lawrenson on the expectations of Toon fans.
Speaking on BBC show Football Focus, Lawrenson – who was previously a defensive coach at St. James' Park – claimed that Steve Bruce was a good manager, that Newcastle fans are never happy and want to win the UEFA Champions League.
These comments have drawn the attention of many Toon fans, who are fuming at these quotes and feel that Lawrenson should do his research before making such comments.
So, what did these Newcastle fans make of Lawrenson's comments?
Lol these are supposed to be experts of the game. Bruce has been a manager for over 20 years, he has a diabolical win ratio, the only sniff of winning a major trophy was an FA cup final in 2014 and his tactics are absolute garbage. But we are supposed to be happy?

— Sparky (@N7Sparky) November 8, 2020
I'm so sick of these statements. They only stick up for Bruce because he's British, if he was foreign they'd want him sacked. Where in his career has he proven he's a good manager? His record is poor. He's proven himself In the championship, never in the PL.

— BurstOfTheStar (@BurstOfTheStar) November 7, 2020
All Newcastle fans demand is a brand of football that's enjoyable to watch. Even Pardew provided us with that at times so what's the problem with demanding it now? Because Bruce is there mate and they don't like him getting called out for not having a brand of football??

— Ryan Osborne (@RyanOsborne9) November 7, 2020
As usual, we're always the target. Nothing gets mentioned when it comes to clubs such as Everton. False, patronising assumptions when we know we're an average side

— Callum Irving (@NUFCIrving1010) November 7, 2020
Do you agree with Lawrenson?
No, he knows nothing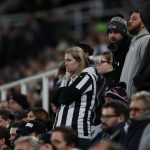 Yes, we do demand too much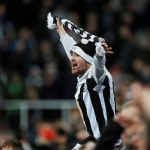 These comments followed on from Newcastle's 2-0 defeat to Southampton, where the Magpies managed just two shots on target during the entire game.
First of all, to claim that Toon fans want to win the Champions League, when they have only played in the main stage of the competition twice, seems a bizarre comment to make on the fans' demands.
Many Newcastle fans just want their club to have the ambition to improve, and Lawrenson's sarcastic claims on the Champions League are ridiculous in our view.
Also, to call Bruce a 'good manager' could be slightly off, considering that in the Premier League, he has won just 124 out of the 439 games he has managed – not exactly a good record.
This post continued to draw the attention of many Newcastle fans who had their say on Lawrenson.
Ignore him hes a fossil

— ??eddyg (@ddy2121) November 7, 2020
Why do some people value just existing in the premier league so much? All we want is to see some good football every once in a while. There is very little excitement just staying in the premier league every season but people like Lawrenson don't understand it

— Michael Cantwell (@mickycantwell) November 7, 2020
the most boring person on earth sticking up for a league 2 manager not really surprised

— Beardlyson (@BeardIyson) November 7, 2020
Should be nowhere near the Club.

— James Rhodes (@JamesRh39624947) November 7, 2020
That's a blatant lie, a tool is useful.

— Malcolm (@TownsonMax) November 7, 2020
It is clear that many Toon fans are fuming at these comments, and we understand why they are angry because Lawrenson appears to have misjudged how many Toon fans actually feel.