Football finance expert Kieran Maguire has recently discussed the stock market value of Premier League club Manchester United.
On the field so far this season, it has been an inconsistent campaign for Ole Gunnar Solskjaer's Red Devils as they sit 14th in the top-flight table (per BBC).
Over the seven matches United have played in the Premier League, they have won three but have not won games back-to-back at any point this term (per Transfermarkt).
Meanwhile, in the Champions League, impressive victories against Paris Saint-Germain and RB Leipzig were tempered by a defeat against Besaksehir.
This has led to some speculation that the Manchester club could relieve their Norwegian manager of his duties if the inconsistency persists (via Daily Mail).
However, during the latest episode of The Price of Football podcast, Maguire shared some good news on the Red Devils in terms of off-the-field matters.
He said: "Anybody that was watching the stock market as the Pfizer news was released, will have seen a load of shares shoot up and down.
"So, the big winners in lockdown – the likes of Zoom, the likes of Peloton – their shares took an absolute tumble, but Manchester United's shares went up by around about 10%.
"That added £225m to the value of the club instantly, because what the stock market doesn't like is uncertainty. Manchester United, when they are playing a match in front of 76,000 fans at Old Trafford, generate £4m every match.
"Before the announcement, people are thinking, 'Well, we've written off this season, are we going to have to go and write off some of next season as well?'
"[The vaccine has] brought forward the date at which [fans can return to matches] and, therefore, the date at which Manchester United, who generate more money from a home game than any other club in the UK, can start to get the tills ticking over again."
TIF Thoughts on what Kieran Maguire said about Manchester United's value on the stock market…
As can be seen in what the football finance expert had to say, the value of the Red Devils has recently risen by a fairly hefty amount, which would seemingly be good news for the club.
Are you pleased about the news regarding Manchester United's stock market value?
No, I'm not bothered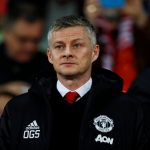 Yes, it's good news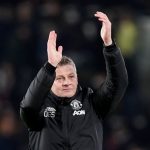 The news from Pfizer which Maguire is relating to is that the pharmaceutical company claimed to be producing a vaccine which is 'more than 90% effective' in the fight against the pandemic (per BBC).
While it is good to see that it has led to some positive news for the Red Devils, obviously, there are much greater effects possible on wider society due to Pfizer's breakthrough.