Speaking recently on The Transfer Window podcast, Duncan Castles discussed Liverpool's financial situation ahead of the January transfer window.
Following a summer transfer window which saw Liverpool spend a total of £71.73 million on the likes of Diogo Jota, Thiago Alcantara and Konstantinos Tsimikas, injuries to defensive pair Virgil van Dijk and Joe Gomez have led to speculation that Jurgen Klopp's side could once again be splashing the cash in the upcoming January window.
However, according to Castles, who was speaking on a recent episode of The Transfer Window podcast, there is actually a shortfall of cash in the Liverpool accounts, which could result in Klopp not being able to spend as much as he would like, or indeed anything at all, in order to replace his injured defenders.
He said: "There's an anomaly about Liverpool's books, in that they have made [a] very large profit over the last three years – £207 million, but their actual cash inflow from that profit, because of the way accounting works in football, amortization of players and when revenues come in, has only been £29 million net.
"Now, that means, and you'll see this on their books pre [the viral pandemic], that they have a shortfall of cash [in] their accounts compared to other big clubs in the Premier League and that, on top of [the impact of the viral pandemic], with this training ground development, I think explains why the bean counters don't want to spend the money.
"Jurgen Klopp desperately wants to spend the money, for obvious reasons – he's lost his two starting centre-backs and was short of centre-backs going into the season anyway because they sold Dejan Lovren – and the director of football Michael Edwards also agrees with Klopp that something should be done.
"I don't think this necessarily means a signing will not be made. [Fenway Sports Group] can obviously step in here and say, 'We agree with the manager, we agree with the director football,' who they have a huge regard for, and sanction the purchase that Klopp and Edwards want – with Dayot Upamecano being the first choice in central defence, [who is] also wanted by a number of other clubs. So, there's competition here.
"You have a situation that Liverpool faced with Timo Werner, in that they could lose a player that Klopp prefers for the position to a direct rival if they don't do it now."
Do you think Liverpool need to sign a centre-back in January?
Yes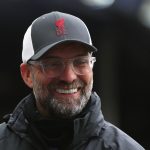 No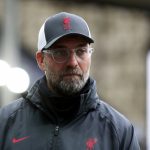 TIF Thoughts on Duncan Castles' comments regarding Liverpool's financial situation…
From Castles' comments, it is clear that there is something of a divide within Liverpool regarding whether or not the club should spend big on a centre-back in the January transfer window, with Klopp and Edwards keen to do so, while the accountants at Liverpool are seemingly advising against it.
However, while it is indeed true that the club are short of cover in the centre of the defence, with Joel Matip being the only experienced centre-back Klopp can call upon at present, in addition to the fact that someone with the talent of Upamecano, who Castles suggests is a target of the club, would be a good addition to Liverpool's defensive options, after looking at their recent statistics, the argument could be made that Liverpool are doing just fine without Van Dijk and Gomez.
Discounting the Everton game, in which Van Dijk was substituted in the 11th minute due to his injury, over the club's first four league fixtures this season, in which the 29-year-old was ever-present, Klopp's side conceded 11 goals and kept one clean sheet.
Over the four league games in which Van Dijk has been out injured, Liverpool have conceded just three goals, also keeping one clean sheet, which came against Leicester City on Sunday, when Gomez was also unavailable due to injury.
As such, while this is still a small sample size, it would appear that Liverpool are more than capable of being successful without both of Van Dijk and Gomez, which, in our opinion, could lend weight to the argument that the club do not necessarily have to spend on defensive reinforcements in January.