Malcolm Macdonald has been speaking on the latest edition of NUFC Matters about all things Newcastle United with Steve Wraith and John Gibson.
One of the topics that the three talked about was 'Project Big Picture' after the Premier League rejected it on Wednesday.
This led to Macdonald discussing the proposed takeover of the Toon by PCP Capital Partners, PIF and the Reuben brothers.
In particular, he questioned whether the Premier League were telling the truth about the takeover after the details of 'Project Big Picture' emerged.
It seems as if both Macdonald and Gibson are concerned that those involved in 'Project Big Picture' had a role in stopping the proposed takeover of the Toon go through.
He said: "It really does now put into question the excuses that the Premier League made at the end of [the takeover], they said, 'but we had asked questions, we were waiting for answers and they never came.'
"What's happened and what has been said in these last few days and what I am finding out here and now; I have grave doubts as to whether the Premier League are actually telling the truth [about why the takeover wasn't passed]."
Gibson then added his thoughts on the matter as well.
He said: "It worries me, the influence that clubs have had behind the scenes to try to stop the Newcastle United takeover happening.
"What influence have these two clubs [Liverpool and Manchester United] and others in the [big] six had to help block the Newcastle United takeover?"
Do you think there was outside influence during the takeover saga?
Yes, clearly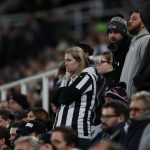 No, it didn't pass because of other reasons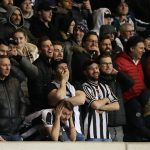 TIF Thoughts…
One element of 'Project Big Picture' was that the so-called 'big six' could, in theory, veto any potential takeover of another Premier League club. Meanwhile, when the bid to buy the Toon was initially withdrawn in July, Amanda Staveley claimed that other Premier League clubs had played a role in stopping the deal happening.
So, you can see why Macdonald and Gibson are suspicious; however, the deal is now with the lawyers, and you would think that if any club had any influence on the decision, then that could be exposed if this does go to court.
The Premier League insisted that there was no outside influence on their lack of a decision, but given the emergence of 'Project Big Picture' plans, we can see why Macdonald and Gibson don't believe the league.