Fans of Leeds United have been reacting to a post on Twitter, in which Tim Spiers relayed comments made by Wolverhampton Wanderers' defender, Conor Coady.
In Spiers' post, the journalist relayed Coady's assessment of Wolves' 1-0 victory over Leeds, which the centre-back stated as being 'a massive result' for his club, and that it is '100mph when you play against [Leeds]' but his side 'had a plan' that they 'stuck with', which helped them secure the three points at Elland Road.
So, what did these Leeds United fans make of Conor Coady's comments on the match?
Guess the plan was to cheat VAR and Get everyone Else to sleep…. zzzzzz

— Kevin Foseid-Bates (@KevinFoseidB) October 19, 2020
Wolves were average , there snooze fest paid off today because we couldn't shoot

— Mikey P (@Parksey78) October 19, 2020
Managing the game. Massive help from the ref and fluke of a goal

— CmDlEeDs1983?????? (@DonaghCillian) October 19, 2020
It would seem that some of these Leeds fans do not buy Coady's claim that Wolves had a game plan in the match, as they appear to feel that his side got extremely lucky in winning the fixture, and, we have to say, Raul Jiminez's shot finding its way to the back of the net did seem rather fortunate, as it took a huge deflection on its way in.
Do you think Leeds deserved to win the match against Wolves?
Yes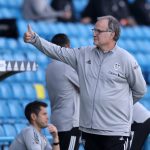 No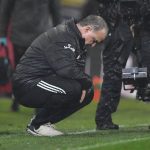 However, while Leeds enjoyed the majority of possession in the game, it counts for nothing if you fail to score and the opposition do, and, in contrast to the previous fans, others felt that Wolves did indeed execute their game plan very well in the match, while others praised Coady's individual performance.
He was fantastic tonight.

— James (@spencejames86) October 19, 2020
Thought Wolves played better than us second half and there quality shone through tbh

— Andy Firth (@AndrewFirth21) October 19, 2020
Coady looked a class player last night. Maybe we should of capitalised on the first half. But wolves won the second half fair and square. Your players do roll about on the floor quite a lot though.

— Dave from beeston (@superleedsutd9) October 20, 2020
All in all, it would appear that opinion is split amongst Leeds fans as to whether or not they agree with Coady's assessment of the match, or, indeed, as to whether they believe Wolves deserved to win the fixture.