Many Celtic fans have been angry at a video involving Neil Lennon that recently emerged on social media.

The Celtic Twitter account recently posted the video on Twitter and it had Lennon reviewing the Hoops' 1-1 draw against Kilmarnock on Sunday.
In the interview, Lennon said that some players in the side are getting their 'match sharpness' up but he said that it was 'disappointing' that the Hoops could not pick up all three points from the game. He said the players were lacking in match sharpness and in the 'speed of pass' and as a result, they 'couldn't work' the opposition goalkeeper as much as he would have liked.
The tweet which had the video left many Celtic fans talking. They had negative words to say about it. Some fans believed that Lennon didn't look interested and others criticised the manner in which he reviewed the game.
He looks fed up and unmotivated. Almost like he's been told there are no more players coming. Either way, he made an absolute mess of that today. Let the club down big time.

— Frank (@Frank962739241) August 9, 2020
Are you angry at Neil Lennon?
Yes, it is his fault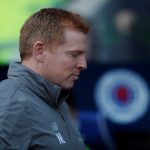 No, not his fault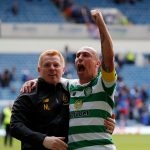 I genuinely believe he knows what needs done to the starting 11, he just doesn't have the heart to do it to certain players because of how big a part they've played over the 9 seasons but if he doesn't upgrade certain players in the starting team he's going to risk this title.

— AJ (@Joker___87) August 9, 2020
Lenny looks less interested than the players!

— LittleMissSunshine ??????? (@Albaangaisgeach) August 9, 2020
Wasn't the worst performance you have seen. Had you your eyes closed?

— Lee walsh (@Leewalsh1982) August 9, 2020
The game at Rugby Park saw the Hoops have 17 attempts on goal. They had 70% possession as well (as per BBC).
Some other Celtic fans were also not happy with Lennon's interview.
Stop treating the fans like idiots. Julien must have been 'rusty' all of last season too when he came up against a physical striker. Demand signings now or do the decent thing and walk.

— Conor (@CoillnagColpach) August 10, 2020
Match fitness? So the players didn't have a pre season? They train about 3-4 times a week plus a game on weekend. No wonder Brendan puts Lenny to shame with excuses like that.. the squad is rubbish it proved it in France. Lennon can't get a reaction out them. It's finished

— ????????? Neach-Dìon na h-Alba (@DC94__) August 10, 2020
Not exactly filling me with confidence there Neil… https://t.co/HJCftT2b3f

— Kitson (@Kitson67) August 9, 2020
The draw at Rugby Park saw Celtic slip to fourth in the Premiership table. Considering that their club is chasing a 10th Premiership title in a row, it is understandable why Celtic fans are not happy at all.
It will be interesting to see how the team responds to the draw against Kilmarnock and how they perform in the upcoming games.