Presenter Peter Martin has recently made a claim about Lyle Taylor and if Celtic should sign the former Charlton Athletic striker or not.
Martin was the host of the latest episode of PLZ Soccer's The Football Show. The panel discussed many issues in Scottish football and one thing Martin talked about was Celtic's chase of Taylor and if they should sign the striker or not.
Taylor has been linked with a move to Celtic recently. Journalist Keith Downie has reported that the Hoops are in talks for the striker.
When talking about whether Celtic should sign Taylor or not, Martin said that he'd want the Hoops to sign Steven Fletcher instead as he believes that the Scotsman is a better player.
He said: "Let me tell you this, if it was a straight shootout between Lyle Taylor and Steven Fletcher, I'm sorry – it is an absolute no-brainer for me. I know Lyle Taylor; I don't think he could lay a patch on Steven Fletcher, for me.
Who do you want Celtic to sign this summer?
Fletcher, surely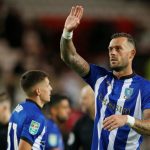 Would rather have Taylor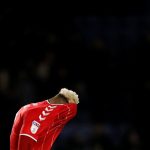 "No disrespect to the boy. It is all about levels."
TIF Thoughts…
Taylor's contract at Charlton Athletic ran out recently and he had refused to play for the club post-lockdown. The 2019/20 campaign saw the striker score a total of 11 goals in the Championship and he got one assist while playing 22 games in the league (as per Transfermarkt).
The 30-year-old's WhoScored rating in the 2019/20 season stood at 6.76. 33-year-old Fletcher racked up a season rating of 7.20 for Sheffield Wednesday and it could be a reflection of how he might be a better player than Taylor right now. So going for Fletcher instead of Taylor may just be a good option for Celtic right now.