Sheffield United striker Billy Sharp was interviewed by Sam Matterface on a recent edition of TalkSPORT's GameDay podcast and the 34-year-old attacker spent some time talking about his decision to rejoin Sheffield United in July 2015 during the show. 
Sharp was born in Sheffield and he is a Sheffield United academy graduate. The forward made his senior debut for the club under Neil Warnock back in 2004 at the age of just 18.
However, after spending some time on loan at Rushden and Diamonds, Sharp departed from Bramall Lane on a permanent deal in August 2005 when he joined Scunthorpe United, as per Transfermarkt.
After that, Sharp rejoined the Blades in July 2007 before departing for a second time to join Doncaster Rovers in July 2010.
The 34-year-old became a Sheffield United player for the third time in July 2015 and has enjoyed his most positive spell at the club since then, making 205 of his 271 Blades appearances and scoring 93 of his 106 goals in his latest spell with the club.
The forward has also been part of two promotions since rejoining the Blades in 2015, helping the club to rise from League One to the Premier League, where they finished in ninth place in the 2019/20 campaign.
Sharp discussed his decision to rejoin the Blades for a third time in 2015 in his recent interview with Matterface on TalkSPORT's GameDay podcast, where he said: "I got wind of Sheffield United wanting to take me back and my heart just took over my head.
"I was thinking, really? Dropping from Premier League to League One within the space of 15 months, as it was, and when that came about, I was thinking – this is a great opportunity. Great age, didn't want to hang around in League One too long, I wanted to try and get promoted with Sheffield United and crack on again and that's exactly what happened."
Has Billy Sharp played an important role in the Blades' success in recent years?
YES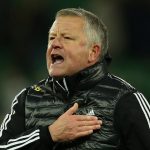 NO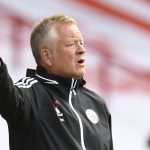 TIF Thoughts…
So, judging by his comments, it appears that Sharp's sentimental feelings towards the Blades took over and played a big part in him making the decision to join Sheffield United in 2015, despite the fact that they were a League One club at the time.
It may be fair to say that it looks as though he made a wise decision by rejoining the Yorkshire-based club, in hindsight, considering the success that the club has enjoyed since then.