The Shields Gazette reporter Liam Kennedy has been discussing the transfer talk surrounding Newcastle United and Cristiano Ronaldo.
According to claims made to The Telegraph, prospective owners of the club, Bellagraph Nova Group (BNG), are in "direct contact" with the Portuguese star (via Daily Star).
BNG's chief global marketing and investor relations officer Nereides de Bourbon went on to claim that they will be targeting the Juventus forward if they take over the club.
So, in a recent episode of NUFC Matters on YouTube, Kennedy made an appearance and discussed the Ronaldo transfer claims. (32:00)
He said: "When I read that story yesterday, [it] got flagged up to us, I thought I'd seen this [Bellagraph] Nova's Twitter account and they'd been talking about, 'We want to make contact with Cristiano Ronaldo.'
"So, as soon as I'd seen that, I thought, 'Is somebody having a wind up here and they've written that having seen that they've obviously had contact with him in the past?'
"I don't know, I can't see it. I can't vouch for who wrote it or why, but it's a load of rubbish, isn't it? Absolute rubbish.
"And if that's the type of media approach that this group have got, then they're so wide of the mark, it's unbelievable. 'Alright, Alan Shearer, yeah, mention Alan Shearer, yeah, yeah. That'll get the fans onside. Oh, we'll sign Cristiano Ronaldo, yeah, yeah, that'd be great, yeah.'
"If they think people are that daft then they're not the type of owners that we want at our football club, are they?"
TIF Thoughts…
As can be seen in what the journalist had to say, he was clearly not keen on the transfer claim from the Bellagraph Nova Group, dismissing it as 'absolute rubbish'.
Do you think there is any chance that Newcastle will sign Cristiano Ronaldo?
No, it's all made up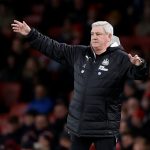 Yes, anything is possible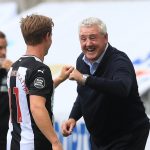 When Juventus signed Ronaldo two years ago, they paid a whopping £105.3m to secure the attacker from Real Madrid (per Transfermarkt).
So, BNG must be claiming to have some serious money behind them if they are making claims that they will sign Ronaldo or a player of the same 'calibre'.