Jordan Blackwell, who reports on Leicester City for LeicestershireLive, recently answered some readers' questions in a Q&A. One of the topics that he touched on was the Foxes' current transfer budget.
The 2020 summer transfer window officially opened for Premier League clubs in late July and Leicester City are yet to make a new signing ahead of the 2020/21 campaign.
During a recent Q&A for LeicestershireLive, Foxes reporter Blackwell was asked what he thought Leicester City's transfer budget will be this summer, to which he replied: "This is an estimate, but I wouldn't expect a net spend of any more than £30m if I'm honest. Of course, that could mean loan-with-a-view-to-buy deals come into play."
With regard to loan deals for the Foxes this summer, he went on to say: "That's something Rodgers has hinted at with clubs looking to cope with the financial impact of the pandemic. If they were to sell players, then that would boost their spending power."
Do you expect Leicester City to have a net spend of more than £30m this summer?
YES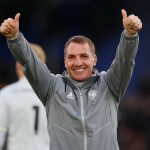 NO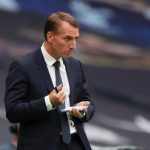 TIF Thoughts…
Leicester City have had a net transfer spend of more than £30m in just two of their six previous seasons in the Premier League since earning promotion ahead of the 2014/15 campaign. With that in mind, as well as the fact that it was reported that football clubs were preparing to 'cut spending' this summer due to the financial impact of the pandemic, it may not be too surprising to see that Blackwell doesn't expect the Foxes to have a net transfer spend of over £30m this summer – and if Leicester City want to sign players with higher transfer fees, then they may need to sell players in order to do so.