The Athletic's Sam Delaney has been discussing how West Ham United's former attacker Marko Arnautovic was transformed under David Moyes.
During his two years with the Hammers between 2017 and 2019 (per Transfermarkt), the 31-year-old bagged an impressive 22 goals and 12 assists over 65 appearances.
However, the now-Shanghai SIPG forward's time at the London Stadium coincided with Moyes' first stint at the club (per Transfermarkt).
So, during the latest episode of The Athletic's U Irons podcast, Delaney discussed the impact that the Scottish manager had on the forward.
He said: "Arnautovic hadn't played up front for us once and people forget that our memories of Arnautovic as a top-class forward are based entirely on half a season.
"It was the half-season that Moyes came in and converted him. He played him two games on the right and then converted him to a centre-forward.
"The rest is history, our form turned around completely as a result of that. So, he obviously knows what he's doing.
"There's still a lot of people who are hating on David Moyes and can't stand the idea of him being our long-term manager. I'm coming round to the idea of him sticking around."
TIF Thoughts…
As can be seen in what Delaney had to say, it seems that he is coming round to the idea of Moyes being the club's long-term manager and his transformation of Arnautovic is one example of why.
Are you coming round to the idea of David Moyes being the club's long-term manager?
No, he's not good enough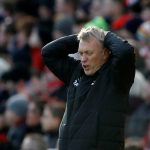 Yes, wouldn't be so bad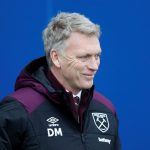 Considering the Austrian only scored four fewer goals at the London Stadium than he did for Stoke City even though he played in 80 fewer matches for the Irons (per Transfermarkt), it is clear to see how impactful Moyes' position change was.