Mark Douglas has been on the latest episode of the Everything is Black & White podcast and has been talking about the proposed takeover of Newcastle United.
Douglas spent a bit of time on the takeover and claimed that the club are living under a cloud of uncertainty right now, and he wants some clarity so the Toon can move forward.
Here is what he had to say about the situation Newcastle find themselves in.
Were you expecting a decision from the Premier League by now?
Yes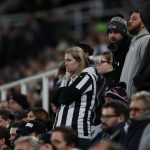 No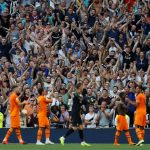 (25:36) "Get this season finished and then hopefully get a takeover and start to look at a whole new era, but while we're waiting for it [the takeover], I think it's going to feel a bit like today [Saturday] which is deeply, deeply unsatisfactory especially if they lose like they did today.
"It's a very strange situation with Newcastle at the moment. I think we all expected it to have been done by now this takeover."
It seems as if Douglas does not believe that Newcastle as a club can move forward until there is a resolution to their takeover.
TIF Thoughts…
A deal was agreed between Amanda Staveley's Saudi-consortium and Mike Ashley in April to purchase the Toon.
It was initially expected that the process would take four weeks for the Premier League to run their checks.
However, due to the complexity of the case and issues over piracy, we are now in July, and still, the PL have not made a decision.
Richard Masters confirmed that he was hoping that the PL would reach a decision shortly, but we are nearly in the middle of July, and the Toon play their last game of the season in just under two weeks.
Surely the PL would have decided by then? We certainly hope that is the case, so Newcastle can move on and prepare for next season.