George Caulkin, speaking on the latest episode of the Pod On The Tyne podcast, has revealed what is happening with the proposed takeover of Newcastle United.
The Athletic reporter discussed various things throughout the podcast but spent quite a bit of time on the takeover.
Here is what he had to say about what he knows and what the Premier League have decided to do.
"Maybe a week ago, sort of two weeks, the questions seem to have stopped [from the Premier League], and it was just waiting for an answer.
"But certainly, there's been more activity in terms of the Premier League asking for certain things or asking questions, and they're being dealt with."
It seems as if the Premier League are still talking to the prospective buyers of Newcastle United despite the questions initially stopping.
Are you annoyed that the questions have started again?
Yes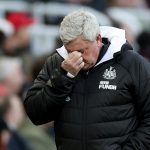 No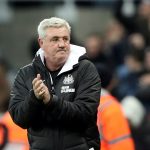 TIF Thoughts…
Caulkin had initially claimed that the questions from the Premier League were over, but it now appears as if they have started again.
So, it is unclear how much longer this process could go on for.
Amanda Staveley's Saudi-backed consortium paid Mike Ashley a deposit in April to buy the Toon off him, but here we are in July, and we are no further forward.
It had been suggested that the Premier League were ready to make a decision last week, but nothing happened and this continues to rumble on.
The one positive is that Richard Masters claimed he wanted a conclusion to this takeover shortly – so we will see if he and the Premier League follow through on that.