Speaking recently on The Guardian's Football Weekly podcast, New York Times sports reporter Tariq Panja discussed what would likely happen should Manchester City lose their appeal to the Court of Arbitration for Sport.
Following Manchester City's two-year ban from European football – imposed by UEFA after they found City to have broken financial fair play (FFP) rules, as well as 'seriously' misleading the governing body in its investigations into the club – City are currently waiting to hear the Court of Arbitration for Sport's (CAS) decision on their appeal against the sanctions imposed by UEFA – set to be revealed on 13th July.
When questioned on The Guardian's Football Weekly podcast about what could happen in the event that City lose their appeal, Panja stated that there might yet be a chance that City could see their ban overturned by a further appeal process.
He said: "There is another layer, which is an appeal to the Swiss Federal Court, but that's really limited. You can't relitigate the entire FFP, football leaks, all of that stuff. It will be very, very limited as to whether CAS followed the procedure.
"So that's the next port of call, and probably the last port of call. But again, if those leaks are to be believed, they [City] were willing to spend another £50 million on lawyers to sue UEFA forever and ever based on what was published, so I can't believe they'll be willing to give up without a fight.
"Apart from, obviously, the financial loss, it's really humiliating, isn't it [City's ban]? I mean, essentially, it's [UEFA] saying, 'ha, we caught you cheating'. No one wants to be tarnished with that and they're going to try and fight all the way."
TIF Thoughts…
As such, it would appear that if City were to lose their appeal, there may still be hope that their ban could be overturned.
However, as Panja states, this appeal would be extremely limited to whether or not CAS followed the correct procedure in reaching their eventual decision, rather than going over City's apparent breaking of financial fair play rules once more.
Do you think Manchester City will overturn their European ban?
Yes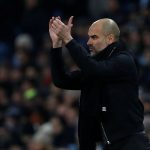 No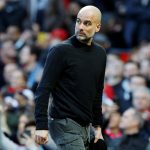 Although, this could all be redundant as there still remains a chance that CAS could overturn UEFA's original sanctions imposed on City.
As for now, we will simply have to wait for 13th July to see what CAS decide.