Speaking recently on the discussion on The Athletic, Manchester City correspondent Sam Lee discussed how Manchester City's successful appeal against a two-year ban from Champions League football will impact the club in the transfer market this summer.
Following the Court of Arbitration for Sport's findings that UEFA's justification for imposing a two-year European footballing ban on Manchester City, as well as a €30 million (£25 million) fine, were 'either not established or time-barred', City will now be free to play in the Champions League next season, as well as having to pay a reduced fine of €10 million (£9 million).
The impact of City now being able to enter the Champions League next season not only benefits the club financially but also has the potential to make them a more attractive prospect for new summer signings.
On this topic, Sam Lee recently stated in a discussion on The Athletic that it is now 'full steam ahead' for Pep Guardiola and in his in the summer transfer window.
He wrote: "As far as I know City were planning to spend money regardless of the decision but now the players they want won't have any doubts about missing the CL (Champions League), so it's full steam ahead for them.
"More broadly, I think due to [the global pandemic] there won't be too many huge deals, but clubs may certainly feel emboldened to spend now – although the ins-and-outs of what this means for FFP (financial fair play) regulations will come out later this week when we find out the full reasons.
"If City never inflated their sponsorships at all, it's not an FFP problem, it's UEFA. If City did inflate but got away with it because it happened more than five years ago, it is an FFP problem."
TIF Thoughts…
As such, although Lee states that it appeared as if City were planning to spend regardless of the outcome of the CAS verdict, it would seem as if the club will now be viewed as a much more appetising prospect for potential new suitors this summer.
Do you think we are likely to see a summer spending spree from City following their CAS verdict?
Yes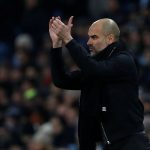 No