Some Charlton Athletic supporters have flocked to a tweet that was recently posted by talkSPORT that includes an audio clip of some comments that Ally McCoist recently made regarding Addicks forward Lyle Taylor. 
As per Charlton's official website, the club's manager Lee Bowyer recently revealed that Taylor is one of three Addicks players who has decided not to rejoin Charlton for the remainder of the 2019/20 Championship campaign, after the EFL recently announced their plans to restart the season on the weekend of 20th June. 
Taylor's contract is currently set to expire at the end of June and in this article from Charlton's official website, Bowyer is quoted as saying that the 30-year-old has made this decision because he doesn't want to risk getting injured prior to the expiration of his contact, indicating that the attacker's mind could be on a move away from The Valley. Back in December, Sky Sports' Keith Downie claimed that other Championship clubs, as well as Scottish Premiership side Rangers, were "keeping a close eye" on Taylor ahead of the expiration of his Addicks contract.
McCoist criticises the Charlton attacker's decision, stating that he "would be absolutely livid" if he were Addicks manager Lee Bowyer. 
? "I've got a problem with a player not playing if their contract's not expired."

? "I would be absolutely livid if I was Lee Bowyer or a fan."

Ally McCoist insists #CAFC's Lyle Taylor should honour his contract and play for the club until his deal ends.

Thoughts? ? pic.twitter.com/9R5QhgUTte

— talkSPORT (@talkSPORT) June 2, 2020
This tweet sharing the 57-year-old's comments has caught the attention of plenty of Addicks fans, many of whom are in agreement with McCoist. 
Spot on

— Tom Williams (@Tom_williams62) June 2, 2020
Ally McCoist is bang on ??????

He's still under contract so he should honour it but we all know he's not gonna ?

So we move on this is Charlton Athletic Football Club not Lyle Taylor Football Club.#cafc

— 19CAFC05 (@19CAFC05) June 2, 2020
spot on Ally!! ??

— Addicks (@Addicks_SE7) June 2, 2020
Some Charlton supporters shared some negative words for Taylor in response to this post. 
Do you think that Rangers will sign Lyle Taylor?
YES, I THINK SO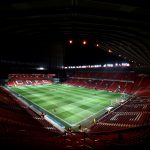 NO, NOT AFTER THIS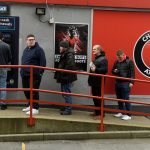 We need to get him and solly out of the training acenarion (if they are training with us) and of course dont pay em in June. Let the remaining squad step up. Dissapointung end to both of em at #cafc but we move on

— steven firth (@oyesteban) June 2, 2020
The player is disrespecting our club, if he doesn't want to play for us then he isn't welcome here. He shouldn't be anywhere near the first team.

— Ryan01 (@ryanminton941) June 2, 2020
The man is a coward. Plain and simple . He's affectivly gone on strike in case he gets injured . That's scandalous. He should honour the contract .

— John Taylor (@JDT147) June 2, 2020
Considering that Taylor has opted not to rejoin the Addicks despite still being under contract with the club until the end of this month, it may be understandable why some Charlton fans agree with McCoist's critical view on the player and his decision.