Tottenham Hotspur-focused Twitter account @thespursweb caught the attention of some Spurs supporters recently after they posted a tweet sharing some news that was originally reported by The Telegraph regarding the club's plans "to reject any bids" for Heung-Min Son, Harry Kane, and Dele Alli in the upcoming summer transfer window. 
As per @thespursweb, this news originally surfaced from The Telegraph, which has published an article stating that Tottenham's chairman Daniel Levy is "determined" not to sell the club's "star players" this summer, even if Tottenham fail to qualify for next season's UEFA Champions League. 
The Evening Standard recently published a report claiming that Spurs boss Jose Mourinho could be limited to free agents and swap deals in the upcoming summer transfer window as a result of the current viral outbreak, which is reportedly expected to have a significant impact on football's transfer market. This report from The Evening Standard goes on to claim that the Portuguese coach "may be given funds from any player sales" to help him to bring in his desired summer transfer targets.
However, despite the impact that the current viral outbreak is set to have on Tottenham's transfer plans, The Telegraph has claimed that Son, Alli, and Kane will not be sold this summer and after this news was shared to Spurs fans on Twitter via @thespursweb, plenty of Tottenham fans shared their thoughts on this alleged news.
? Telegraph: Daniel Levy is ready to reject any bids for Son Heung-min, Dele Alli and Harry Kane.

Levy determined not to sell ANY of Tottenham's star players this summer, even if the club miss out on Champions League qualification. pic.twitter.com/evAy0eU2pn

— The Spurs Web ?? (@thespursweb) June 17, 2020
Some Spurs supporters reacted positively to this news, with one Tottenham fan replying to this tweet by declaring "in Levy we trust". 
In levy we trust. Sadly he gets so much harassment.

— Stefan Green (@StefanGreen19) June 17, 2020
SIIUUUUU

— ?Axel?? (@ftblaxelV3) June 17, 2020
— cenk (@cenkthfc) June 17, 2020
However, some Spurs fans responded more negatively to this tweet, with some calling for Levy to reconsider selling Alli this summer.
Do you think that all three of these players will be at Tottenham next season?
YES, I THINK SO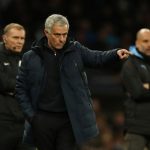 NO, THEY WON'T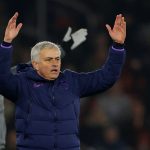 Should listen to offers for Dele tbh

— shariff (@brotherlove_91) June 17, 2020
Any chance he'll reconsider on alli?

— Ben Anderson (@bennieaa) June 17, 2020
One Spurs fan replied to this post to share that they believe that these players will still be sold if they want to leave, while another Tottenham supporter shared that they are "less confident" that these players will remain at the club beyond the 2021 summer transfer window.
Spurs indeed have previous in this regard, with Gareth Bale leaving for big money back in 2013 when he sealed a move to Real Madrid.
No chance any of those three go this year. Next summer window, I'm less confident.

— The Spurs Compendium (@SpursCompendium) June 17, 2020
Will make zero difference if any of the three want to leave.

— Ben Davis (@Spurs77) June 17, 2020
Well that means the lot will be sold we all heard he wont accept no offer and good bye bail all over again

— Ian Hardley (@HardleyIan) June 17, 2020
These three players are three of Tottenham's four highest-rated players to have featured in 20 or more Premier League games this term according to WhoScored. With that in mind, it may be fair to say that they have played a fairly significant role for Spurs this season and it mightn't be too surprising to see that Levy has reportedly ruled out selling any of them.